Irving beats longtime Richmond sheriff in major upset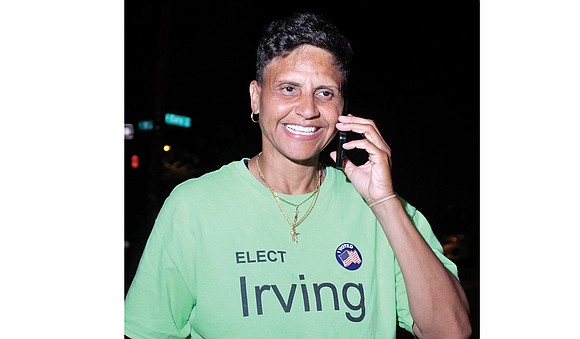 continued — A common theme was summed up by former City Councilman E. Martin "Marty" Jewell: "I think people felt it was time for a change."
During the campaign, Ms. Irving had hammered the sheriff's propensity for hiring relatives to key jobs and highly publicized deaths of a few inmates, which had led to expensive lawsuits.
She also criticized him for not doing enough to deal with the mentally ill in the jail, despite his public efforts to divert such inmates to community mental health services or his work with other agencies to create a mental health court.
Speaking to reporters, Ms. Irving praised Sheriff Woody for his achievements, including getting the city to spend $132 million to build the Richmond Justice Center to replace the outmoded jail that was a sweat box in the summer.
During his tenure, Sheriff Woody also had installed programs to help inmates kick addictions, get their GED, connect with their children and focus on changing their lives.
Ms. Irving said she had no plans "for the destruction" of the positive efforts Sheriff Woody has infused in the jail

Instead, she said that she would work to improve such programs and enhance services. She also sought to reassure deputies that she would not rush to remove or replace the staff Sheriff Woody has in place.
She said that she will want to ensure that that the "right person is in the right position" and that "we have good resources and services for the individuals who are incarcerated."