RRHA to sell 26 homes to highest bidders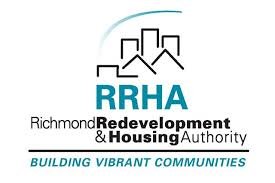 A major opportunity to create affordable homes for families with below average incomes in Richmond is going by the wayside.
Next week, the Richmond Redevelopment and Housing Authority will offer 26 houses scattered around the city to the highest bidders. Most of the houses are boarded up and have been vacant for at least 10 years.
Higgenbotham Auctioneers has been contracted to handle the bidding at 10 a.m. Thursday, June 29, at the Greater Richmond Convention Center in Downtown.
T.K. Somanath, the RRHA's chief operating officer, confirmed that the investors who purchase and fix up the properties will have no obligation to market them to low- and moderate-income families who increasingly struggle to find housing they can afford as area property values continue to rise.
Richmond City Councilwoman Ellen F. Robertson, 6th District, who has been a leading council advocate for affordable housing, calls the auction "a blow" to efforts to create affordable housing in a community that already has a severe shortage.
Recent studies indicate that one in three Richmond families pays more than 30 percent of their income for housing, while one in five families spends as much as 50 percent of income to cover rent or a mortgage.
Ms. Robertson, who chairs the city's Affordable Housing Trust Fund Advisory Board, said the board would have been interested in working with RRHA to keep the houses in the affordable category.
But she said RRHA never talked with her or, as far as she knows, any of the city staff associated with the housing trust fund about the possibility.
She said RRHA was able to go the auction route with approval from its overseeing agency, the U.S. Department of Housing and Urban Development, because of the city's failure to create "a housing policy that requires all to address affordable housing, especially government and private groups receiving any housing funds from the city."
"What's missing is a policy and a vision and an agency charged with carrying out the city's housing policy," Ms. Robertson said.
Mr. Somanath defends the auction as a last-ditch method to get rid of the properties that have been moldering and degrading neighborhoods for at least 10 years. RRHA acquired the houses over the last 50 years or more in an attempt to scatter public housing and to alleviate the concentration of low- to moderate-income housing.
Some of the homes were leased to families for decades, but RRHA has been unable to keep up the homes because of a decline in federal maintenance funds.
Mr. Somanath said RRHA created a program in 2007 to sell a batch of the homes to tenants, but after 11 sales, the program collapsed as the Great Recession tightened credit. A recent effort to resume sales to tenants failed when most could not qualify for mortgages, he said.
In a second step, RRHA then offered 64 of the houses to nonprofits for $1. However, he said only project:HOMES and Habitat for Humanity responded. Even larger groups like the Better Housing Coalition stayed away.