'Tear those statues down'
Richmonders decry mayor's plan to put Confederate statues 'in context'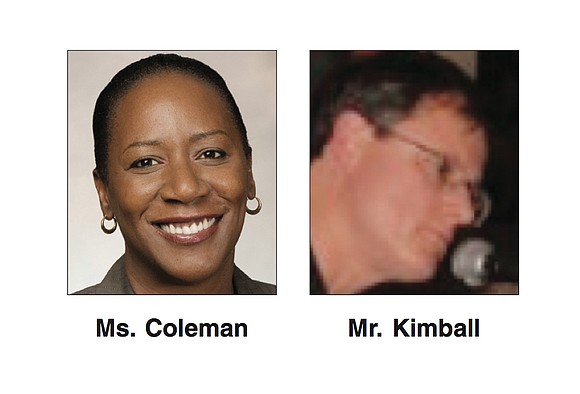 Ora Lomax is still fuming over Mayor Levar M. Stoney's plans for dealing with the stone and bronze figures that have been defining symbols of Richmond for generations — the statues of Confederate defenders of slavery that punctuate Monument Avenue.
A civil rights activist and NAACP stalwart for 60 years, Ms. Lomax is irked about the direction the mayor is taking when it comes to handling the statues she regards as symbols of hate, discrimination and bigotry.
Unlike mayors in cities across the South who are pushing to have Confederate statues removed from public spaces, Mayor Stoney last week announced the creation of a commission to "put the statues in context," while also rejecting any effort to remove the century-old figures.
"For some reason," Ms. Lomax said, "he thinks those statues aren't bothering anyone.

"Well they bother me, and they bother anyone who knows their history," said Ms. Lomax, who can remember being forced to ride in the back of GRTC buses because of her skin color and who was on the front lines of the 1960s battles to desegregate Richmond lunch counters and clothing stores.
To her, the mayor is trying to straddle a fence, rather than doing what's right. And that would be "to tear those statues down," she said.
"We need to get rid of them, not tolerate them."
A longtime adviser and leader of NAACP youth programs, Ms. Lomax said every time she sees those statues, she is reminded of the battles she and others fought to break down barriers and pave the way for younger people like the 36-year-old mayor.
She said that if Mayor Stoney wants to do something useful, he should revive the city's Youth Services Commission and the Richmond Human Relations Commission — both now defunct — to empower citizens to do more to improve the city.
When Mayor Stoney announced on June 22 the Monument Avenue Commission and the names of its 10 members, he sought to preempt Ms. Lomax and other critics.
In the announcement, he described the statues as "equal parts myth and deception … the 'alternative facts' of their time."
He said they were "a false narrative etched in stone and bronze to lionize the architects and defenders of slavery" and were designed "to perpetuate the tyranny and terror of Jim Crow and re-assert a new era of white supremacy."
"These monuments have become a default endorsement of that shameful period," he stated in establishing the commission to find ways to debunk the mystique of the statues and to explore the possibility of adding new statues that would add diversity.
"Right now, Arthur Ashe stands alone," Mayor Stoney stated. "He is the only true champion on that street."
The commission includes two co-chairs, Christy Coleman, chief executive officer of the American Civil War Museum, who is African-American, and Gregg Kimball, director of education and outreach for the Library of Virginia, who is Caucasian.
In a surprise move that ignored Virginia Commonwealth and Virginia Union universities, he also named three University of Richmond professors to the panel, Dr. Edward L. Ayres, the university's former president; Dr. Julian Hayter; and Dr. Lauranett L. Lee.