'Tear those statues down'
Richmonders decry mayor's plan to put Confederate statues 'in context'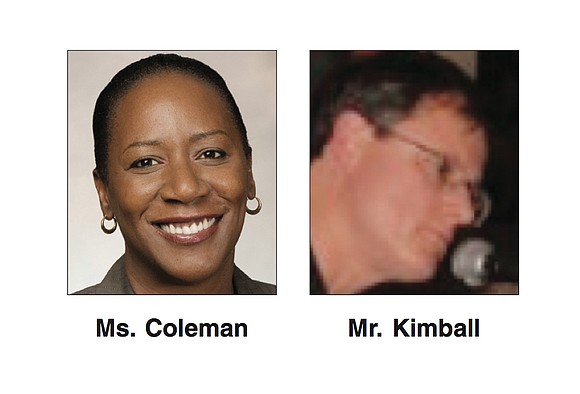 The commission members also include Stacy L. Burrs, a board member and former chairman and executive director of the Black History Museum and Cultural Center of Virginia; Coleen A. B. Rodriguez, a Monument Avenue resident who is active in preservation groups; and two members of City Council, Andreas Addison, 1st District, and Kim B. Gray, 2nd District.
While the mayor has received applause, with news of the commission distributed nationally by the Associated Press, many Richmonders view the move as a way for Mayor Stoney to avoid confrontation over the statues, and consider that he and the commission are on a Quixotic mission.

King Salim Khalfani, former executive director of the Virginia NAACP, was dismissive of the commission approach.
There is "nothing that can be done to put those statues into 'context.' It's ridiculous," he said.
A founding managing director of a new national advocacy group, Americans Resisting Minority and Ethnic Discrimination Inc., or ARMED, Mr. Khalfani has spent years advocating for Richmond to remove the statues.
He said the mayor's decision to roll out the commission is a ploy to divert attention from the city's more serious challenges, including teen violence in the city and multiple problems within the city's public schools.
"New Orleans is taking down these symbols of slavery and racism," Mr. Khalfani said. "That's what Richmond needs to do. I have been saying that for years."

Former City Councilman Sa'ad El-Amin was equally acerbic in his criticism. He said no other country would tolerate statues to losers and traitors.
He said the first thing people did after American troops took Baghdad in 2003 during the Iraq war was to pull down the statues of overthrown dictator Saddam Hussein.
In Germany after World War II, pictures, statues and other symbols of Adolph Hitler and the Nazis were eradicated, he said, and "it is still illegal to put any Nazi iconography in a public space.
"That's what should happen in this city," he said. "But we have these statues here without any change. We're in the 21st century, and there is still no statement by the city to disavow these statues and their clear intent to glorify the Confederacy and the people who fought to maintain slavery."
He agreed with Mr. Khalfani that Richmond needs the kind of leadership that New Orleans Mayor Mitch Landrieu has shown in removing four Confederate monuments in that city.
During his tenure on the council, Mr. El-Amin said he proposed that the statues be taken down, but could not win the support of then-Mayor Tim Kaine and other colleagues.
That's why Mr. El-Amin said he founded the Richmond Slave Trail Commission. He said he "wanted to raise attention to the level of our victimization and in so doing, reduce the level of glorification of those who victimized us."