Personality: Emilie G. Webb
Spotlight on nonprofit Assisting Families of Inmates Silent Auction chair
3/10/2017, 7:16 p.m.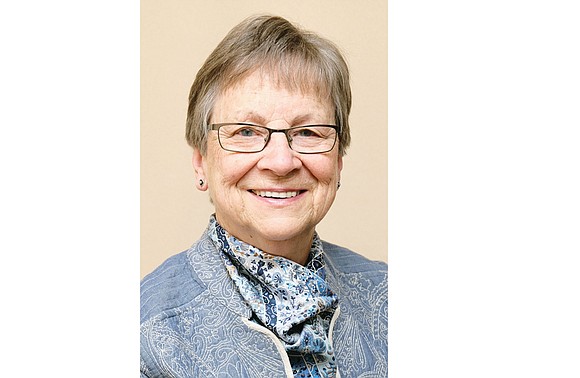 Family: Two sons and six grandchildren.
No. 1 volunteer position today: Treasurer, board of directors, Assisting Families of Inmates, and chair of the annual silent auction.
Other leadership roles in community: Second Presbyterian Church Board of Deacons, Short-term Visitation Committee, Flower Committee and weekday desk volunteer.
Why I became involved in Assisting Families of Inmates: I was invited by Lorna Barrell, former head of the Department of Mental Health and Psychiatric Nursing at Virginia Commonwealth University, who worked on mental health issues at the church. I wanted to contribute but in a different area. So I went from mental health and substance abuse to prison ministry.
What AFOI means to me: A way to learn about and help families in need in an area with less community support than other areas, and working with engaged, committed people.
AFOI's financial support comes from: The generosity of individuals, churches, community civic groups, foundations and grants. We charge a small fee for Saturday riders.
No. 1 challenge: Funding, which leads to developing a basis of support, continuing evaluation of the needs of our population and changes in the criminal justice system.
How we plan to address it: Ongoing community outreach and education.
These programs are important because: With the Milk and Cookies program, each child knows that they are not alone. We get reports of improved behavior and grades as anxieties are relieved.
Importance of family to inmates: Maintaining relationships is important to those in and those out of prison. Children need to see that their parent is OK. Upon release, those with families have access to housing and possibly jobs. Research shows less recidivism and better outcomes when there are support systems.
What it takes to become an AFOI volunteer: A willing heart and willingness to learn about the justice system. Having Department of Corrections experience of some kind is helpful, but the rest of us come from the fields of social work, law, education, nursing, business and more.
Kindergarten taught me: Not to let my mother know when I was scared because I remember standing on the playground scared out of my wits.
My outlook for the day: Gratitude for my life every day.
How I unwind: Sit on the sofa, put up my feet and read.
Person who influenced me the most: My mother.
The best thing my parents ever taught me: To love God and your neighbor.
Book I just finished: "Why Read Moby-Dick?" by Nathaniel Philbrick.
What I'm reading now: "Writing Our Way Out: Memoirs from Jail" by Dr. David Coogan.
My next goal: For AFOI, I'd love to figure out how to have a stable funding source. Personally, to enjoy transitions in life with the grandkids. You want to be there and enjoy it.