Va. redistricting cases winding through state, federal courts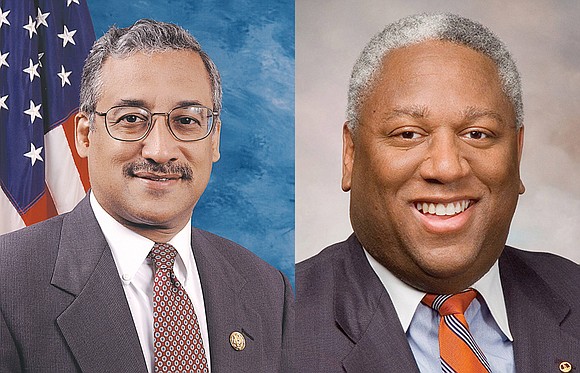 Free Press staff, wire reports
WASHINGTON
In a slap at Virginia's Republican-led majority in the General Assembly, the U.S. Supreme Court has directed a lower federal court to reassess whether lawmakers unlawfully tried to dilute the clout of African-American voters when it drew a series of state legislative districts six years ago.
A group of voters who filed suit to overturn 12 districts argued to the court that Virginia's legislators improperly made race a primary factor when mapping the boundaries of state House of Delegates districts, an argument a lower federal court dismissed in previously upholding the plan.

Essentially, the plaintiffs are arguing that legislators packed African-Americans into the 12 districts, reducing their influence on adjacent districts and aiding Republicans to win more seats — an argument that led to the overhaul of the 3rd and 4th districts of the U.S. House of Representatives last year.

As a result of the earlier case, Virginia for the first time has two African-Americans in its congressional delegation — U.S. Reps. Robert C. Scott of Newport News and A. Donald McEachin of Henrico County.
Meanwhile, a separate suit got underway this week in Richmond Circuit Court challenging 11 state House and Senate districts. The plaintiffs claim the districts violate a key requirement of redistricting contained in the Virginia Constitution — creation of compact districts that are not oddly shaped and do not overly split counties and cities.
The new Virginia case is one of a number of lawsuits across the country accusing Republicans of reducing the influence of Democratic-leaning African-American and Latino voters by packing them into constricted, oddly shaped districts to expand the number of GOP-friendly districts.
Linda Thomas, president of the state NAACP, hailed the March 1 ruling from the nation's highest court.
"It is clear that the state of Virginia unfairly packed black voters into districts, diluting their political power and depriving them of having their voices heard," she stated.
"This type of racial gerrymandering is dangerous to our democracy and causes tremendous harm to communities of color. We applaud this decision and hope the district court acts to end this unconstitutional gerrymandering," she added.
Gov. Terry McAuliffe also used the high court's ruling to urge Republican lawmakers to agree to set up a nonpartisan panel to handle redistricting, a concept that the GOP-controlled legislature rejected during the legislative session that ended last month.

"For too long, the redistricting process has been defined by partisanship, racial politics and costly litigation," the governor stated in urging Republican leaders to "drop your defense of Virginia's gerrymandered map and work with me on the nonpartisan redistricting plan our commonwealth deserves." (Gerrymander is a 19th-century term that refers to drawing districts to benefit the party in power.)
As expected, the governor got a quick "No," from Republican leaders. Retiring House Speaker William J. Howell of Stafford, for example, called the governor's message "premature" and "political gamesmanship."
Speaker Howell has staunchly defended the House redistricting plan the U.S. Supreme Court refused to uphold, having repeatedly noted that the line changes passed with bipartisan support after the 2010 Census, including support from most of the House members in the Legislative Black Caucus. (By law, election districts must be redrawn after each 10-year Census to reflect population changes.)