Calls mount for independent investigation of Russia's ties to Trump administration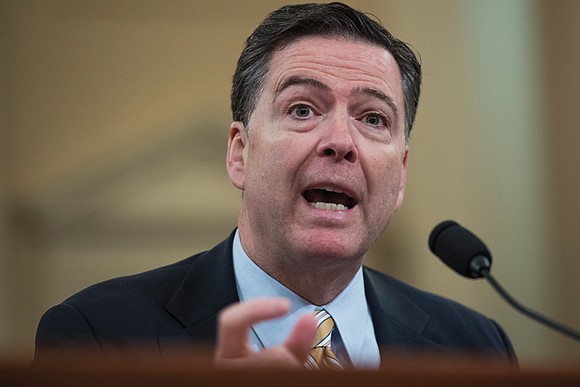 Rep. Nunes' revelations about "inadvertent" surveillance raised questions about whether he was seeking to undermine his committee's Russia probe or that of the FBI by making such claims public.
Rep. Nunes said the information obtained from a source he would not identify was collected legally in November, December and January — from the Nov. 8 election to President Trump's Jan. 20 inauguration.
His concern, he said, is that the names of some Trump officials involved had been "unmasked," or revealed, and widely disseminated within spy agencies, though later he acknowledged much of his claim was not accurate.
Such collection can occur when a person inside the United States communicates with a foreign target of U.S. surveillance. In such cases, the identities of U.S. citizens are supposed to be shielded, but can be "unmasked" by intelligence officials under certain circumstances.
President Trump said he felt "somewhat vindicated" after receiving the briefing from Rep. Nunes.
In his remarks to reporters, Rep. Nunes, who worked on the Trump transition team, said, "I recently confirmed that on numerous occasions the intelligence community ... collected information about U.S. citizens involved in the Trump transition."
He said he was "very concerned" about whether U.S. intelligence agencies were spying on President Trump.
"The intelligence reports clearly show that the president-elect and his team were, I guess, at least monitored. It looks to me like it was all legally collected, but it was essentially a lot of information on the president-elect and his transition team and what they were doing," Rep. Nunes said.
The White House and President Trump's allies immediately seized on Rep. Nunes' statement as vindication of the president's much-maligned claim that President Obama tapped his phones at Trump Towers.
A political action committee associated with President Trump, the Great America PAC, sent out a mass fundraising email claiming President Trump's wiretapping claims had proved accurate. Donald Trump Jr. also posted a message to Instagram crowing about Rep. Nunes' comments.
Rep. Adam Schiff, also of California, the ranking Democrat on the House Intelligence Committee, slammed Rep. Nunes for briefing the White House given the House panel's own probe and not first talking about his information with committee members.
"The chairman will need to decide whether he is the chairman of an independent investigation into conduct which includes allegations of potential coordination between the Trump campaign and the Russians or he is going to act as a surrogate of the White House, because he cannot do both," Rep. Schiff said at a news conference.
"I think (Rep. Nunes') actions of today," he said, "throw great doubt into the ability of both the chairman and the committee to conduct the investigation the way it ought to be conducted."
He joined U.S. Sen. John McCain of Arizona in calling for an independent investigation to rescue the probe and restore credibility with the public.
Others already believe the committee's probe has been compromised.
"The House Intelligence Committee is charged with investigating Russia's interference into our election and whether any U.S. persons were involved," said Rep. Eric Swindell, another panel member also of California. "The chairman's actions and closeness to a president whose campaign is under federal investigation have gravely damaged the investigation's credibility."