More help requested at Evergreen, East End cemeteries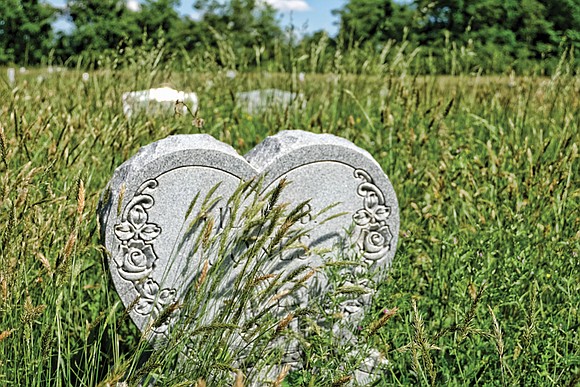 More help, please.
That's the plea from Marvin Harris, founder and president of the nonprofit Evergreen Restoration Foundation that is dedicated to improving the historic 60-acre Evergreen Cemetery on the border between Richmond and Henrico County in the East End.
"Spring is here, and the grass, weeds, vines, trees and other plants are starting to grow again and take over the cemetery," said Mr. Harris.
"We need the help of 30 owners of weed eaters to assist us in maintaining the portion of the cemetery that already has been cleared. We're hoping that relatives of those buried here will see the progress and pitch in to tend their family graves," he said.
"We're hoping that churches will urge members to volunteer in this effort to transform this cemetery, as well as adjacent East End cemetery, which is equally neglected.
"If nothing else, we're hoping people will make contributions so the foundation could hire a professional firm to assist in tree and brush removal," he said.
For the past year, Mr. Harris has led the volunteer effort to remove brush, trash and overgrowth that has obscured the graves of businesswoman Maggie L. Walker, banker and newspaper editor John Mitchell Jr. and thousands of other people who are buried in Evergreen.
Evergreen and the adjacent and equally historic East End Cemetery, both dating to the 1890s, have become overgrown because families were not required to contribute to a perpetual care fund. In recent decades, the state has required private cemeteries to collect fees from families to ensure graves are tended.
Since March 2016, "we've been able to clear about 15.5 acres in Evergreen with the extraordinary volunteer help we've had," said Mr. Harris, a real estate broker with his family's business, MAP Investments and Realty LLC. But nearly three-quarters of the graveyard's acreage remains to be done.
He praised Richmond Delegate Delores L. McQuinn who recently brought 300 volunteers, including Mayor Levar M. Stoney and other members of Richmond's General Assembly delegation, to take part in the restoration work in the two cemeteries.
But, he said, it is a continuing effort that takes more than just one-time volunteers. He said there are some regulars, including a small band that turns out each Thursday to continue the work: James Giles, Ron Hicks, Barney Lomax, George Nixon, Al Smith and Al Simmons.
More are needed, he said, to help at Evergreen and support the work of John Shuck, a retiree who has led the effort to upgrade the 16 acres in East End Cemetery. About 4 acres of that cemetery have been cleared, Mr. Shuck estimated.
Individuals and groups interested in volunteering are asked to call Mr. Harris at (804) 240-1418 or Mr. Shuck at (804) 728-9475.
Mr. Harris said the work to improve the both cemeteries is expected to get a bit easier after July 1 when a state grant of $30,000 will become available.
That funding could help pay for equipment for volunteers to use and to maintain the areas already cleared in the two cemeteries.