Personality: Dr. Pamela Hamilton-Stubbs
Spotlight on volunteer chair of Henrico NAACP's Health Committee
5/5/2017, 8:19 p.m.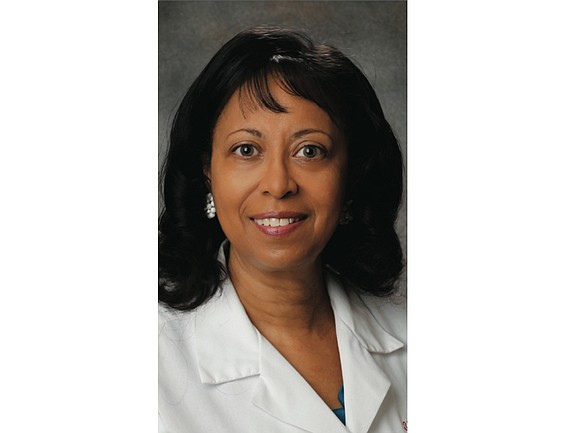 Meet this week's Personality and health advocate, Dr. Pamela Hamilton-Stubbs:
Occupation: Physician.
Top volunteer position now: Chair, Henrico Branch NAACP Health Committee.
Duties of volunteer position: As chair of the Health Committee, I help develop program content based on community needs, identify sites for the program in locations accessible to the target population and enhance relations between the Henrico NAACP and government agencies, elected officials, churches, community leaders and health providers.
Date and place of birth: March 31 in Akron, Ohio.
Current residence: Henrico County.
Education: Bachelor of science degree in nursing and bachelor of arts degree in psychology, Kent State University; doctor of medicine degree, Meharry Medical College; pediatric residency, Medical College of Georgia; adult neurology residency and child neurology fellowship, VCU/Medical College of Virginia; sleep disorders medicine — self-guided training at Stanford University Sleep Disorders Center, Johns Hopkins University Sleep Disorders Center, Virginia Commonwealth University, Eastern Virginia Medical School and Boston Children's Hospital.
Family: Husband, Jonathan Stubbs, and Amanda Washington-Lockett and Darryl Lockett.
Area organizations partnering with Henrico NAACP in this effort: Henrico County Mental Health and Developmental Services, Henrico County Heroin Task Force, Rising Mount Zion Baptist Church, Quioccasin Baptist Church, Dr. Hamilton-Stubbs' Sleep & Total Wellness Institute, the VCU HIV/AIDS Center, Black Treatment Advocacy Network of Richmond and Petersburg, Chesterfield Branch NAACP, Hanover Branch NAACP and Richmond Branch NAACP.
Substance abuse is: The terminology in this area of medicine is changing. The "Diagnostic and Statistical Manual of Mental Disorders" no longer uses the term substance abuse. Rather, it refers to substance use disorders. The National Institute of Drug Addiction continues to use the term substance abuse. People use substances for a variety of reasons. It becomes drug abuse when people use illegal drugs or use legal drugs inappropriately. This includes the repeated use of drugs to produce pleasure, alleviate stress and/or to alter or avoid reality. It also includes using prescription drugs in ways other than prescribed or using someone else's prescription.
Reason for increase in substance abuse: The increase is linked to prescription narcotics. Most people who are addicted to opioids became addicted by taking pain pills prescribed by a doctor. When legal drugs become inaccessible due to cost or inability to find a prescribing health provider, some people turn to illicit drugs that may cost less than prescription drugs but are unregulated. The street drug may be sold as heroin but contain more potent synthetic opioids. Synthetic opioids have been linked to overdoses and death.
Opiods are: A class of medications commonly used by physicians to control pain. Because opioids relieve pain and produce a feeling of peaceful well-being, opioids are commonly abused.
Importance of family support: In my book, "Beating Heroin Addiction: When Prayer is Not Enough," I list risk factors and preventive factors. Something as simple as having a family meal two to three times per week can reduce the risk of addiction. Other family behaviors that reduce the risk of addiction include enforcing rules, modeling the behavior you want from your child and getting involved with your child's school to encourage children to achieve academically.