Personality: Annie Giles
Spotlight on longtime volunteer, advocate for Whitcomb Court
5/12/2017, 6:57 a.m.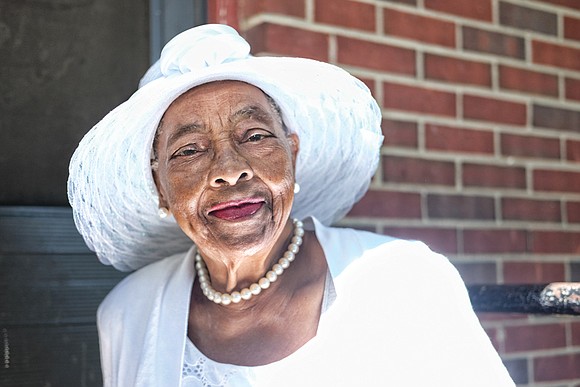 Upcoming recognition: The event "Honoring Annie Giles — The Model of Leadership in Whitcomb" 2 to 6 p.m. Saturday, May 20, at The Conrad Center.
How I feel about recognition: I feel it is a great honor to be recognized for all of my work in the community after all of these years.
What it means to me: I do volunteer work because it makes me feel good to know that I have helped people in some way to make things better. I love it.
Roles I have played in Whitcomb Court: East District Family Resource Center Board of Directors; Richmond Redevelopment and Housing Authority Advisory Board; co-founder of Richmond Children's Board Family Resource Center; president of the Whitcomb Court Tenant Council for more than 20 years; founder of Parent-Tot Program; member of East End Partnerships for Families; involvement with the Parent Resource Network, including senior volunteer neighborhood coordinator, senior arts and crafts program, health and wellness advocacy and services for families and children; and directed soup kitchen at Gospel Baptist Church.
When and why I became involved: Since I became a resident of Whitcomb Court, I have helped to make things better.
Projects I am involved with now: Whitcomb Court Tenant Council.
My goal in life has been to: Always try to be the best I can for myself and others. If you don't have charity and willingness to help others in your heart, you have the worst kind of heart trouble.
Current status of Whitcomb Court: Improving because programs are helping people. We've come a long way from where we were years ago. I'm looking forward to even more progress in the future.
Needs of families: More job training for mothers to get into the workforce, after-school programs for children and GED and other classes to help people get their education.
Political campaigns I have worked on: I have been an active volunteer in elections for more than 25 years, including Gov. L. Douglas Wilder's run for governor, Joe Morrissey's run for the Virginia House of Delegates and President Obama's 2008 election and 2012 re-election campaign for president.

Importance of political involvement: There are people who say they don't vote because their vote doesn't count. I volunteer to help let them know that it isn't true.
Vision for Whitcomb Court: To make sure that everybody in Whitcomb Court has safe housing and it's a safe neighborhood for the kids and there are programs for kids and teenagers.
Best late-night snack: Cheese puffs.
Greatest source of inspiration: My family. I am very grateful for my children, grandchildren and great-grandchildren.
When I get restless, I: Look for ways to help other people. I just keep busy by helping others.
A really great evening for me is: Having all the kids and grandkids in one place and we are talking and relaxing.
Best advice given to me: Was from my mother and father. They said for me to do whatever I wanted in life, set my goals high and that God will always make a way that will work for me.
Next goal: Enjoy as much time as I possibly can with my family for the rest of my days.