Gardens sprouting from the work of area churches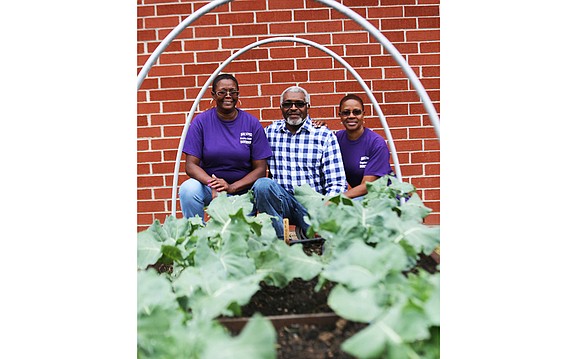 Using a federal grant, the foundation enabled the church to install a 10,000-gallon cistern to collect rainwater, which became irrigation for the garden during the hot summer.
In wet times, much of the overflow from the cistern is stored in trenches 6 feet deep that were excavated beneath the garden and filled with gravel and topsoil to filter the water.
"It's a beautiful thing to be here on a day of heavy rain and watch this system work," Rev. Hodge said. "It soaks up the runoff nutrients that the bay doesn't need, but our plants do."
The church also gave up 18 parking spaces on the parking lot in the front to create a rain garden to collect more of the runoff.
During the past two growing seasons, church volunteers have reaped big harvests of tomatoes, peppers, beans, snow peas, melons, mustard greens, berries, garlic, basil and other produce.
The project is self-supporting through the sale of the produce to church members, with the rest used in the church's kitchen or distributed to neighbors in need.
The church also works to spread the community garden message through classes that it invites VSU's extension agents to hold for area residents.
As Rev. Hodge has found, the church's gardening success is reliant on the willingness of church members to get involved.