School referendum on city ballot
11/3/2017, 12:25 a.m.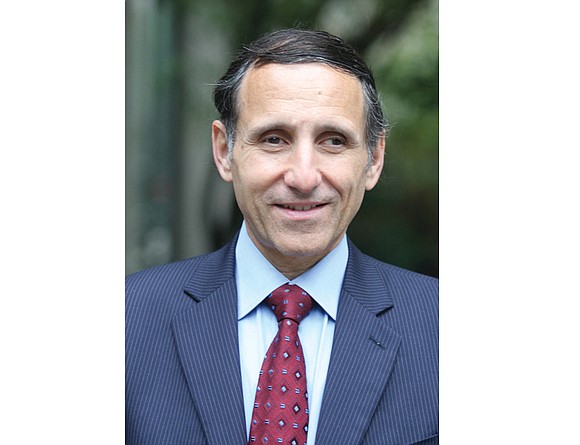 Do you believe City Hall needs to focus on modernizing city schools?
For the first time, Richmond voters will be able to register their opinion on that question when they go to the polls on Election Day.
A referendum on a proposed change to the City Charter to make modernizing aging city schools a priority will be on the back of Richmond ballots.
A record 15,000 city voters signed petitions to put this issue on the ballot, according to political strategist Paul Goldman who spearheaded the effort.

The proposal calls for Mayor Levar M. Stoney to develop a fully funded plan to renovate or replace the city's aging school buildings after consultation with the School Board and City Council.
The School Board and the Richmond Public Schools administration is working on creating a plan, while funding approval would largely rest with the mayor and City Council.
The referendum would give the mayor six months to create a plan to modernize schools that would not involve raising taxes or tell the public that such a plan is not feasible. Any plan that the mayor creates would go to City Council for appropriate action.
If the referendum is approved by city voters, it also would need General Assembly approval to become effective on July 1.
The referendum has been endorsed by the Richmond Crusade for Voters, the James River Chapter of the Sierra Club, School Board Chairwoman Dawn Page and City Councilman Parker Agelasto.
Delegate G.M. "Manoli" Loupassi, R-68th, and Republican state Sen. Glen H. Sturtevant, a former member of the Richmond School Board, also have embraced the citizen initiative. The Richmond Republican Committee also has endorsed it.
However, Mayor Stoney has not endorsed the proposal, nor has the Richmond City Democratic Committee.