Bourne to push schools referendum in Gen. Assembly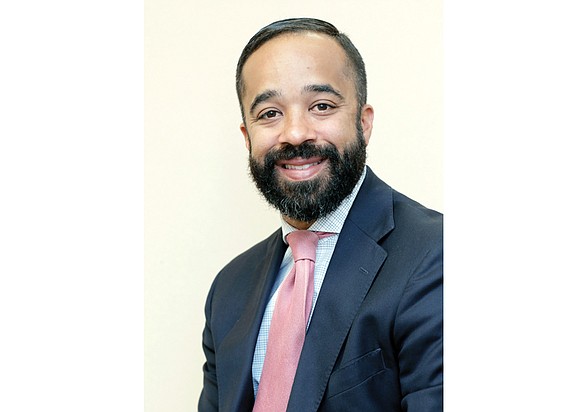 A Richmond Democrat has volunteered to promote legislation to approve city voters' call for Mayor Levar M. Stoney to craft a fully funded school modernization plan.
Delegate Jeff M. Bourne, who represents the 71st District in the Virginia House of Delegates, said last week he will either submit a bill or will push in the House a bill Richmond Sen. Glen Sturtevant said he plans to introduce.
"When 85 percent of voters express their support for a measure, then as their representative, I think it is my responsibility to accomplish their wishes," Delegate Bourne said Friday in a phone interview.
A citizens' initiative that bypassed the mayor and Richmond City Council, the referendum that was approved during the Nov. 7 election has put the Richmond delegation on the hot seat now that it is headed to the General Assembly for final approval.
So far, Delegate Bourne, who just won his first full term this year, is the only Democrat in the Richmond delegation to the legislature to announce his backing for the initiative.
A former chairman of the Richmond School Board, Delegate Bourne said, "I did not take a position publicly on the referendum before the vote. But having been on the School Board, to me the condition of our facilities is an issue where we need to use every tool we can. And this referendum seems to be just one more tool to use."
The referendum calls for a change in the City Charter that, if approved by the General Assembly and signed by the governor, would require Richmond's mayor to consult with the School Board and City Council and then introduce to council a fully funded plan to renovate or replace the city's outdated school buildings without raising taxes, or tell city residents why he cannot.
The passage of the referendum took place as the School Board began moving to deliver its latest version of a schools improvement plan to City Hall in early December.
Mayor Levar M. Stoney, who quietly opposed the referendum, has sought to create an educational compact between the Mayor's Office, City Council and the School Board to review a School Board plan, endorse a final version and consider ways to finance the cost that could top $500 million over several years.