Annual Veterans Day program moved to Dogwood Dell
11/10/2017, 6:35 p.m.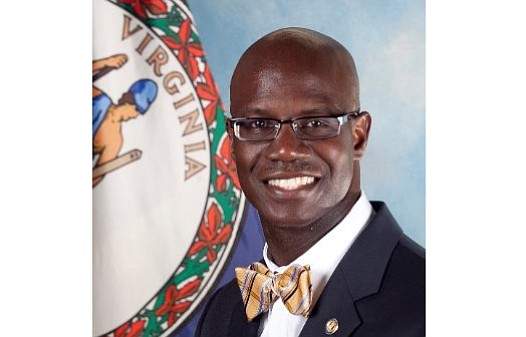 Carlos Hopkins, Virginia's secretary of veterans and defense affairs, will give the keynote address at the 61st Annual Commonwealth's Veterans Day Ceremony on Saturday, Nov. 11.
The program will be held at 11 a.m. at Dogwood Dell in Byrd Park.
The ceremony, which is open to the public without charge, is sponsored by the Virginia War Memorial, a division of the Virginia Department of Veterans Services, in partnership with the Richmond Department of Parks, Recreation and Community Facilities.
Music will be provided by the 380th Army Band. Winners of the Virginia War Memorial's annual Veterans Day Essay Contest for middle and high school students will be announced, with the winners reading their essays.
Others participants include Congressman A. Donald McEachin of Henrico; Delegate Richard L. Anderson of Prince William County, chairman of the Virginia War Memorial Board; Dr. Frank Carr of the American Legion Department of Virginia; Dr. Clay Mountcastle, director of the Virginia War Memorial; and John L. Newby II, commissioner of the state Department of Veterans Services.
The program will honor the nearly 12,000 Virginia men and women who have gave their lives in service to the nation since World War II.
The program was moved from its usual venue at the Virginia War Memorial because of renovations taking place at the site on Belvidere Street.
Organizers also have posted at www.vawarmemorial.org information about the ceremony and suggested routes to Byrd Park because of road closures for Saturday's Richmond Marathon.