Latin jazz festival at Dogwood Dell
7/9/2015, 2 p.m.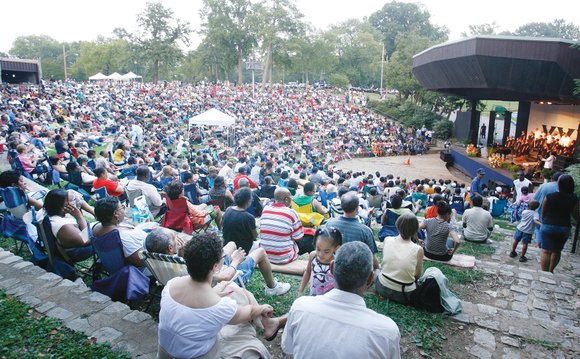 Latin jazz is set to take over Byrd Park this Saturday, July 11.
The big event: The 8th Annual Latin Jazz & Salsa Festival, which is to run from 3 to 8 p.m. at the park's Dogwood Dell amphitheatre.
The free music show — part of the city's summer Festival of the Arts — is expected to draw more than 7,000 people if the weather cooperates.
Featured performers are expected to include well-known artists from the genre, including Carlos Mojica, David Gonzalez, Wito Rodriguez, Herbie Martinez & the Mid-Atlantic Salsa Orchestra and Kevin Davis and Ban Caribe, according to organizers.
Luis Hidalgo, host of WCLM radio's long-running Latin jazz show and a key figure in staging this event, is to be the master of ceremonies.
Further details: (804) 337-0750.