Class action suit filed against BB&T for stop payment request violation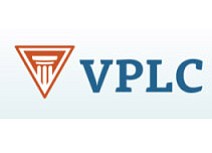 When Ronnie and Christine Gilliam told BB&T bank they were revoking the right of a payday lender to take electronic payments from their checking account, they allege the bank ignored the request.
Instead, the Gilliams claim the bank directed them to file a "stop payment" request at a cost of $70, but refused to guarantee that the "stop payment" would halt electronic payments to the payday lender.
And sure enough, BB&T paid the lender anyway, the Gilliams claim.
Now the Gilliams and Elwood R. Bumbray, another Richmond area BB&T customer who claims the bank refused instructions to halt electronic payments to a lender, are seeking to hold BB&T accountable.
They have filed a class action suit against BB&T on behalf of themselves and other customers who have been harmed.
Their claim: BB&T is violating a federal law that requires financial institutions to obey customer instructions to halt electronic payments to creditors, even if the customer previously authorized the payment.
They want the bank to repay them for the money electronically sent to creditors in violation of the 1978 law and to force BB&T to comply with the act from now on.
BB&T, which has not yet responded in court to the allegations, declined to comment on the pending litigation filed Oct. 30 in U.S. District Court in Richmond on behalf of the plaintiffs by the Richmond-based Virginia Poverty Law Center and the law firm of Kelly and Crandall.
A date to hear the case has not been set.
According to James W. "Jay" Speer, executive director of the VPLC, BB&T exemplifies the way that banks and credit unions are damaging their customers.
He said too many institutions treat deposits as if the money belongs to them, instead of to the customer. As a result, they refuse to obey customer instructions to halt electronic payments to one or more creditors despite the consumer protection law that has been in place for 40 years.
That creates problems for people with checking accounts who authorize companies to automatically deduct payments for everything from credit card bills to utility payments, mortgages, magazine subscriptions and online purchases.
Under the 1978 Electronic Funds Transfer Act, a financial institution becomes liable for any money that is paid after a customer provides notice that a third-party is no longer authorized to be paid, the suit states.
The goal of that federal law, the suit notes, is to provide "safeguards for consumers who arrange for regular payments (such as insurance premiums or utility bills) to be deducted automatically from their bank accounts. These safeguards protect the consumer's control over his or her own account.
"Accordingly, BB&T's practices violate (that law), and BB&T is liable to plaintiffs and prospective class members for their actual and proximate damages," the suit states.
Mr. Speer said that VPLC gets hundreds of calls yearly from people who have taken out an internet loan that is illegal in Virginia because the company either is not registered with the state as required or is charging a sky-high interest rate that is illegal under the state's usury law.
"More times than we can count, after we tell the person to revoke authorization for the bank to make additional payments, the person calls us back and says the bank or credit union won't or can't stop the payments," he said.
He said too often the financial institution requires their customer to pay for a "stop payment order" that "won't work. In other words, the bank ends up helping the internet lender trap the bank's customer in an illegal loan."
Mr. Speer said, "We filed the suit because we know that no matter what your bank tells you, you have the right to stop a company from taking automatic payments from your account, even if you previously allowed them. 
"The bank may be holding your money, but it is still your money."