Richmond Christian Center again facing sale
8/4/2017, 9:31 a.m.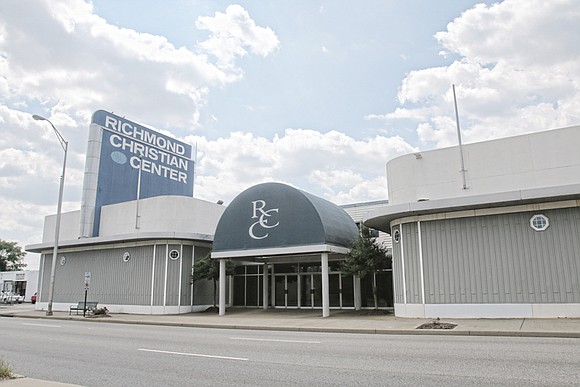 By Jeremy M. Lazarus
The Richmond Christian Center, still struggling to emerge from bankruptcy after nearly four years, once again is facing the loss of its property in South Side.
A court-appointed trustee, Bruce H. Matson, wants to sell the RCC property to pay off creditors.
Separately, Foundation Capital Resources, a Missouri-based church lender that is RCC's main creditor is still owed $2.2 million. It is seeking court approval to foreclose on 16 parcels the church owns, including RCC's sanctuary at 214 Cowardin Ave.

The church owes about $2.6 million to creditors. As of June 30, RCC had repaid about $257,598.
U.S. Bankruptcy Judge Keith L. Phillips has set a hearing for Wednesday, Aug. 16, to consider which route to take.
Rhonda Hickman, chair of the RCC Trustee Board, and Calvin Yarbrough, who also is a member of the board, did not respond to Free Press requests for comment.
RCC filed for bankruptcy protection in November 2013 when its founder, Stephen A. Parson, was still the church's pastor. The case has taken numerous twists and turns since then.
After being appointed trustee in January 2015, Mr. Matson crafted a plan of reorganization that the court accepted in January 2016. It allowed the church to pay off its debts, including the loan, and RCC to emerge from bankruptcy after two years.
RCC's leaders expected that projected outcome to result in an "increase in enthusiasm for the church and a growth in membership tithes and offerings," Mr. Matson stated in a recent filing.
But in the 15 months since the plan was approved, membership has declined, Mr. Matson stated, in part because of a schism in the congregation that he stated was caused by Mr. Parson.
Mr. Matson reported that Mr. Parson continues to publicly proclaim his return to RCC despite being fired by the church, "inhibiting (RCC's) ability to add new members and increase giving."
Additionally, the income from RCC's efforts to rent its property to other churches and small businesses, including a women's exercise program and a youth basketball program, ultimately has not brought in enough money, Mr. Matson stated.
Initially, RCC secured commitments from seven tenants and expected to earn $17,600 monthly from leases. But the amount collected remains at $10,000 a month, and four of the tenants have left, Mr. Matson stated.
Rental income also was reduced because of a dispute between RCC and a day care tenant that resulted in a financial loss, he stated. Income also suffered because of a separate dispute between RCC and its property manager, Ujima Properties LLC, over remittance of rent.
However, a partner with Ujima Properties painted a different picture in response to a Free Press query. Relations between Ujima and the church remain strong, and the rental of the church campus is progressing, according to Michelle Tinkler, a partner in the company.
"The church's once quiet campus is now vibrant, teeming with weekly activity that involves more than 1,000 people," her statement read. "Ujima's commitment is one of the reasons why RCC is still existing today."