Bankruptcy trustee recommends RCC sale to another church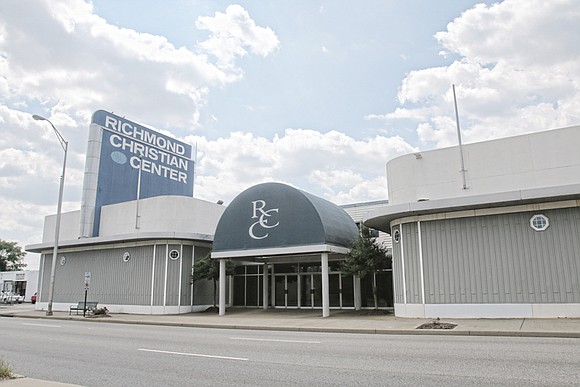 And the apparent winner is United Nations Church International.
Aiming to keep the Richmond Christian Center a place of worship, a court-appointed trustee is recommending a sale of the church's 5-acre property in South Side to Richmond-based UNCI for $2.9 million.
The trustee, Bruce H. Matson, chose the independent church to purchase the property rather than a commercial developer.
Mr. Matson filed his recommendation Friday with U.S. Bankruptcy Court in seeking to resolve RCC's four-year saga in bankruptcy court.

Under the deal outlined in the motion, the far smaller RCC would merge with the 700-member UNCI, which Bishop Orrin K. Pullings Sr. and his wife, Dr. Medina Pullings, founded in New York and relocated to Richmond in 2003.
UNCI currently holds services at 5200 Midlothian Turnpike, and has five other affiliated churches, including two in New York, one in Charlotte, N.C., one in Fredericksburg and one in Uganda.
Judge Keith L. Phillips is to decide Monday, Nov. 20, whether to accept Mr. Matson's recommendation.
One person expected to object to the sale is the founding pastor of RCC, Stephen A. Parson Sr., who put the church into bankruptcy in 2013 to forestall foreclosure by RCC's primary lender, Foundation Capital Resources.
Mr. Parson was later removed from control of the church's finances and from the pulpit. He has been battling to return to lead RCC.
Claiming his removal was illegal, he is expected to urge the court to allow the group he leads to retake control of RCC and to have an opportunity to pay off Foundation Capital Resources and other creditors, although most observers consider such a proposal unlikely to succeed.
UNCI already has provided a deposit of $200,000 to purchase the property. If Judge Phillips approves the sale, UNCI officials must provide the remaining $2,705,000 by Dec. 15 to become the owner of the RCC property, according to the filing.
Bishop Pullings and his wife have committed to making that payment, according to RCC officials, who are eager for UNCI to gain control. The Pullingses declined comment before the court acts to approve the deal.
RCC has occupied the 200 block of Cowardin Avenue since 1986. A former automobile dealership, the property is listed as 16 separate parcels and mostly encompasses the former showroom, service area and parking lots.
According to Mr. Matson, the sale price would cover all debts, including the $2.4 million owed to FCR and a few other creditors.
Mr. Matson has worked with RCC since 2015 on efforts to reorganize the finances. However, the plan to pay off debt ultimately did not work.
RCC was unable to renegotiate its loan with FCR to reduce monthly payments. In addition, the church continued to lose members and tithes dropped.
RCC rented out much of its space to small businesses, nonprofits and other churches, but did not always receive the full amount of payment for rent that was due from tenants, according to the court filing.

The bottom line: Income for RCC could not keep pace with required payments under the reorganization plan.

In June, FCR again sought to foreclose. Mr. Matson won court approval instead to sell the property.

"The sale has been proposed in good faith," Mr. Matson stated in the court filing, "and the purchase price is fair and reasonable" and would permit RCC to satisfy FCR and other creditors in full.
Mr. Matson also stated that he did not believe the property would "command a higher price through an auction. UNCI's offer was superior to that of any other prospective purchaser."
As a result, Mr. Matson stated that the sale would meet all of the court's requirements to show it had a sound business purpose test and "should be approved."