New bankruptcy trustee to decide RCC's fate
1/29/2015, 5:53 p.m.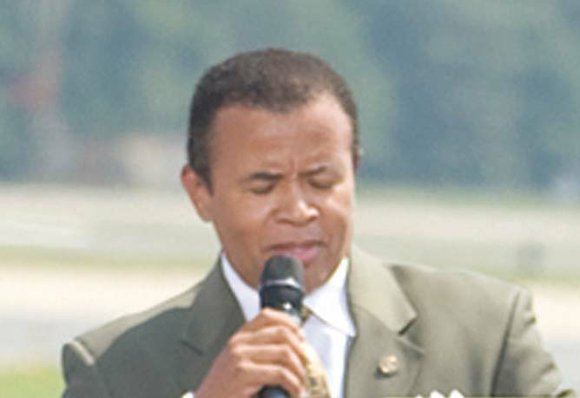 Pastor Stephen A. Parson Sr. is still leading Sunday services at the Richmond Christian Center on South Side and will be able to do so at least through the month of February.
But the church's future beyond that is now a question mark for Pastor Parson, founder of RCC, and his members.
At this point, all they can do is wait to find out whether they can hold on to the sanctuary in the 200 block of Cowardin Avenue that has been the church's home for at least 25 years.
The fate of the church's property is now in the hands of a newly named trustee, Bruce H. Matson of the LeClairRyan law firm of Richmond, who is taking time to decide how to proceed.
Mr.Matson is now in charge because RCC is in bankruptcy. The church filed for bankruptcy in November 2013 to forestall its prime lender, Missouri- based Foundation Capital Resources (FCR), from foreclosing on RCC property for default on a past loan.
There have been plenty of twists and turns in this long-running case. But last month, Mr. Matson was appointed to manage the RCC property after the U.S. Bankruptcy Court authorized the U.S. Trustee's Office to take control. The Trustee's Office named Mr. Matson.
He informed U.S. Bankruptcy Judge Keith L. Phillips last week that he is still reviewing two options: "The pending offer for (RCC's property) and the financing options that (Pastor) Parson had proposed," according to RCC's attorney, Kevin Funk of DurretteCrump of Richmond. Mr. Matson said he needed 30 days to consider the options, Mr. Funk said.
Judge Phillips set a hearing for Feb. 25, when Mr. Matson will present his recommendation.
The judge earlier had allowed an auction of the property that was won by fast-growing Mountain of Blessings Christian Center. That church has bid $2.1 million for RCC's land and buildings, where it plans to open a satellite operation to its main church in Henrico County.
Plans for the sale of RCC's property were moving forward until a few weeks ago when Pastor Parson was able to find a still undisclosed private investor ready to lend the church $2.5 million, enough apparently to pay off FCR and other debts, including the auction company's fee.
Mr. Matson could decide to accept Mountain of Blessings' bid and tell the judge he wants to proceed with the sale or he could ask Judge Phillips to allow RCC to borrow the $2.5 million, pay off its debts and emerge from bankruptcy.
Pastor Parson founded RCC 32 years ago in his home and later moved it to the Cowardin location — a former auto dealer's showroom. The church offered varied programs, including an employment service, a community development and housing program and a gym that was open to the community.
The South Side Community Development and Housing Corp. is one of the few survivors and continues as an independent, nonprofit in assisting home buyers and homeowners.