Richmond Christian Center gets 4-month reprieve from sale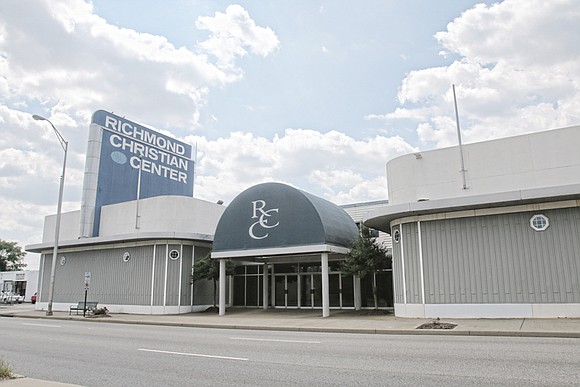 The Richmond Christian Center has been given a four-month reprieve from the forced sale of its South Side sanctuary in the 200 block of Cowardin Avenue and other holdings.
U.S. Bankruptcy Court Judge Keith L. Phillips again hit the pause button on the long-running case as the result of a dispute between the court-appointed trustee, Bruce H. Matson, and the church's main creditor, Foundation Capital Resources, over control of the property.
Judge Phillips told the two sides to come to an agreement before he would move to resolve the 4-year-old bankruptcy case. He scheduled another status hearing for October and expects to rule in December on the property's future.
The property became vulnerable for sale after RCC stopped paying on its FCR loan in April. RCC also failed to make payments to other secured and unsecured creditors as it had agreed to under its bankruptcy reorganization plan.
Mr. Matson wants the church to put the property up for sale, while FCR has asked the judge to allow the Missouri-based lender to immediately foreclose.
Relieved RCC officials said later that the pause will allow them to continue to work to find a faith-based partner to help RCC overcome financial challenges and continue to operate at the former car dealership that has been its worship center for three decades.

However, a proposed merger will not happen with fast-growing The Bridge Church, a Powhatan church with campuses in two other Virginia localities.
Bridge Church, an affiliate of the Church of God led by Pastor Johnathan and Kristi Whichard, called off further talks with RCC. Bridge Church is separate and unrelated to a church of the same name in Hampton.
Meanwhile, leaders and members of RCC are still struggling to prevent a return of the ousted founding pastor, Stephen A. Parson, and followers who left with him. He argues that RCC's current trustees could not remove him.
On Aug. 6, he and his followers sought to take over the sanctuary, forcing RCC to call off the 8 a.m. service to avoid a confrontation, a church official said.
A week later, Mr. Parson, who founded RCC in his living room in 1983, arrived on Aug. 13, the official said, called a locksmith and changed the locks on the building just ahead of the services. He carried documents he said proved he was in charge, even though those documents have yet to be accepted by the federal bankruptcy court that now controls the property.
RCC officials called police and paid the locksmith to restore the locks, the official said. Mr. Parson also was advised by police and church officials that he could face arrest for trespassing and possible criminal charges if he again tries to take over the building, the official said.
Despite the setback, Mr. Parson has since posted statements to his followers via social media that he will regain the RCC pulpit.
He led the church until 2015, when he was removed from control of the church's finances. He was formally dismissed as pastor last year.
During his tenure, RCC grew to one of the city's largest churches, with an advanced social ministry that included a job placement service for ex-offenders and a housing and community development arm. Among other things, the church developed new homes near its sanctuary in a subdivision called Paradise Place that was one factor in the area's turnaround.
But membership began to decline after Mr. Parson violated the teachings of his church by divorcing his wife. By the time RCC had filed for bankruptcy in 2013, membership had fallen below 400 members, a small fraction of the more than 2,000 to 3,000 members that had been on the rolls at its peak.
Since Mr. Parson was removed, RCC leaders have fought to regain solvency by renting out the campus to small businesses and other churches, as well as creating an events center in a fellowship hall.
Officials said the real problem is that the buildings are aging, and there is a backlog of maintenance that needs to be addressed to ensure basic services like air conditioning function properly.
While there is still no certainty that RCC can make it happen, officials said they are now in contact with other faith-based groups and hope that something can be worked out that will be a win-win for all sides before Judge Phillips rules that the property be sold.