New city treasurer plans expanded role for office
11/10/2017, 6:14 p.m.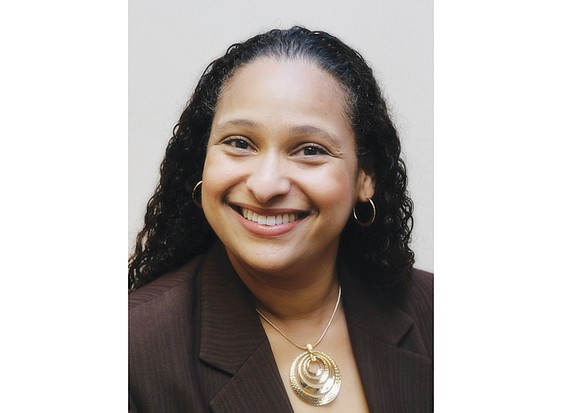 By Ronald E. Carrington
"I feel very grateful, very humbled and honored to put on this mantle to serve. The people have spoken," Nichole Ona R. Armstead said Wednesday after outpacing two opponents in the election for Richmond treasurer.
Ms. Armstead will start a four-year term in the constitutional office, which carries an annual salary of $90,000.
The certified project manager and daughter of former Richmond City Councilman Henry W. "Chuck" Richardson will succeed Eunice M. Wilder, who is retiring after nearly 25 years in the post.
Ms. Armstead, the Democratic Party nominee, won 28,655 votes, or 47 percent of the total cast, to edge out independent challenger Michelle R. Mosby, a former president of Richmond City Council, who garnered 24,626 votes or 40.4 percent of the total.
Independent candidate L. Shirley Harvey, a former Richmond City Council representative, received 6,642 votes, nearly 11 percent of the total.
"My plans are definitely to make the Treasurer's Office a city treasure," Ms. Armstead told the Free Press. "I really want it to be a place that really has value and provides resources in Richmond.
"I want to reach and deal with the disparity with our youths, to encourage them that they can dream again, that jobs are attainable for them and to educate them financially,"

Ms. Armstead has extensive experience in finance with a 19-year professional background in the banking industry, including experience in IT procurement, asset management and process improvement at the Federal Reserve Bank of Richmond.
"When you think about the Treasurer's Office you think about money. I want to help in that vein to empower and educate our community to champion their own finances," she said.
Currently, the office's only duties include collecting overdue state taxes, selling hunting and fishing licenses, paying Richmond jurors, notarizing documents and helping people fill out tax forms.
Ms. Armstead campaigned on using the office to help Richmonders achieve financial literacy.
Richmond has more poverty than the surrounding counties, Ms. Armstead noted. As treasurer, she said she wants her office to be a catalyst in helping citizens make their dollars work through programs addressing economic disparity while developing functional skills to improve their standard of living.
"I see an opportunity to minimize that financial gap. Our youths, along with adults, are a part of that strategy in being victorious with their finances," Ms. Armstead said.