Armstead to take on former City Council president in treasurer's race
6/16/2017, 1:34 p.m.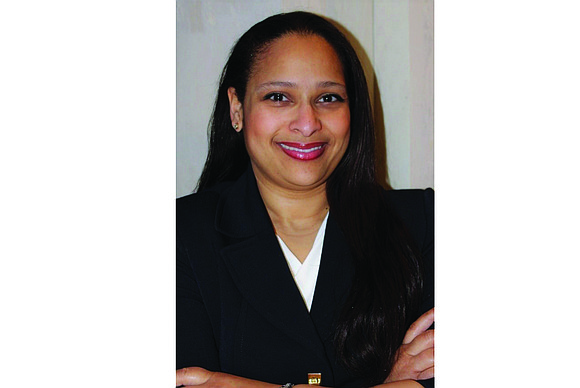 Election — The daughter of former Richmond City Councilman Chuck Richardson is now the Democratic Party nominee for city treasurer.
In her first bid for public office, Nichole O. Richardson Armstead won 54 percent of the vote in Tuesday's Democratic primary to succeed retiring city Treasurer Eunice M. Wilder.
Ms. Armstead, a self-employed project management consultant, received 13,685 votes to defeat rival Tavarris Spinks, a business analyst for a health care firm, who secured 11,616 votes. This was his first bid for public office as well.
Ms. Armstead has pledged to use the office to promote financial literacy among city residents if she wins in November.
However, she will have to get by two independents who have filed to challenge her.
One is former City Council President Michelle R. Mosby.Defeated last year in her bid for mayor, Ms. Mosby is seeking a political rebound in gaining the post that pays a salary of about $83,000 a year.
Also, seeking to be on the ballot is former Councilwoman L. Shirley Harvey.
The city Voter Registrar's Office is still checking petitions and other documents to determine if the independent candidates qualified.
The city treasurer, though, has nothing to do with city revenue collections. That responsibility was transferred several decades ago to the city finance director.
Instead, the office collects delinquent state income taxes, pays jurors for court service, sells hunting and fishing licenses, helps residents fill out state income tax forms and provides notary services. — JEREMY M. LAZARUS