City attorney: City Council has no authority to remove Confederate statues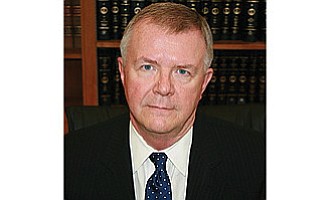 The march is to begin at the statue of Confederate Robert E. Lee on Monument Avenue, move to City Hall and culminate in Shockoe Bottom with a ceremony to mark the 217th anniversary of the execution of Richmond slave rebellion leader Gabriel in 1800.
Meanwhile, L. Douglas Wilder, the former Richmond mayor and governor, has joined the debate.
One of the best-known political figures in Richmond, the 86-year-old Richmond native told a C-SPAN interviewer last week that Richmond should focus more on using tax dollars for public education than on removing statues.

"It's more important to improve the quality of education," he said during a Sept. 28 cable TV interview in response to a question about the statues. He called for "spending more wisely on the kind of things we need to do now rather than on this talk of destroying and taking down."
Virginia's current Gov. Terry McAuliffe made a similar point a few weeks ago on the "Ask the Governor" radio program. He said given limited dollars, improving schools buildings should have a higher local priority than eliminating Confederate statues, even though he supports removal.
In his four-page opinion, Mr. Jackson stated that City Council faces formidable legal barriers that would need to be removed before they could consider whether to get rid of the statues.
Among other things, Mr. Jackson cited "restrictions contained in the City Charter" that the General Assembly would need to remove before the council could act on the statues.
That includes overhauling a charter requirement imposed on the Planning Commission to "preserve historical landmarks," a status that Mr. Jackson wrote "self-evidently" applies to the statues on Monument Avenue.
He also wrote that it is legally fuzzy whether the statues in Richmond are protected under a 1998 state law passed to prevent removal of such statues.
He warned that the city likely would face expensive litigation if the council were to vote to take down the statues before the state Supreme Court determines whether the 20-year-old preservation law applies retroactively to statues placed in cities.
Attorney General Mark R. Herring recently issued an opinion that the law was not retroactive and did not protect Confederate statues like those in Richmond and other Virginia cities that were put in place decades before the 1998 law was enacted. In similar laws passed and amended since 1904, the language only barred counties from removing statues, Mr. Herring stated.

Mr. Jackson wrote that Mr. Herring's opinion was not sturdy enough to rely on.

He proved prescient. On Wednesday, a Charlottesville Circuit Court judge rejected Mr. Herring's reasoning and ruled that the law protecting war memorials applies to statues placed in cities earlier than 1998. The decision stems from a lawsuit filed over the Charlottesville City Council's decision to remove a statue of Robert E. Lee from a public park in the city.
"Logic and common sense," Judge Richard Moore stated, prevented him from adopting the argument that a Confederate statue was unprotected before the 1998 law was enacted because it was in a city rather than a county.
The lawsuit seeks to block the Charlottesville council's action. Judge Moore's ruling allows the case to proceed in his court.
However, Mr. Jackson noted that any decision in the case is likely to be appealed to the state's highest court for a definitive decision.