VSU Trojans to celebrate homecoming 'Flash Back'
10/6/2017, 11:53 a.m.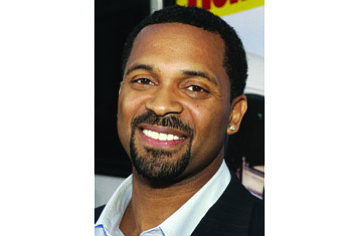 A gospel extravaganza, a hip-hop concert, a jazz event and appearances by singer TSoul, and comedian Mike Epps are among the highlights of Virginia State University's 2017 homecoming celebration that kicks off this weekend on the Ettrick campus.
This year's theme: "Flash Back."
The week's worth of events gets underway with the Gospel Extravaganza 4 to 7 p.m. Sunday, Oct. 8, at Daniel Gymnasium, featuring Dr. Ricky Dillard, Chester Burke Jr. and Company, Chiquita Cross and the VSU Gospel Chorale.
Student talent will be featured in the Student Government Association Talent Show at 7 p.m. Monday, Oct. 9, at Anderson Turner Auditorium.
The Kings & Queens Ball honoring the homecoming court will be held 6 to 11 p.m. Tuesday, Oct. 10, at Daniel Gymnasium.
A "Claim the Yard" model and dance competition is slated for 7 p.m. Thursday, Oct. 12, at Daniel Gymnasium.
Events on Friday, Oct. 13, include a Presidential Scholarship Golf Tournament at 9 a.m. at Dogwood Trace Golf Course in Petersburg, a pep rally at 1 p.m. at Rogers Stadium, an alumni football game at 4 p.m. on the back lawn of Foster Hall.
Additionally, Jazz on the Hill, featuring jazz keyboardist Marcus Johnson, will be 7 p.m. Friday, Oct. 13, on the front lawn of Virginia Hall.
Nationally known stand-up comedian, actor, writer and rapper Mike Epps, will headline a homecoming comedy show at the VSU Multi-Purpose Center at 7:30 p.m. Friday, Oct. 13, with special guests Bruce Bruce of Atlanta, a former host of BET's ComicView, and actress comedian Sommore who appeared in the films "Friday After Next" and "Soul Plane."

On Saturday, Oct. 14, singer TSoul, a VSU alumnus and contestant earlier this year on the popular TV show "The Voice" will be the grand marshal of the homecoming parade at 9 a.m. in Petersburg's downtown.
Then at 2 p.m., the Virginia State Trojans will take on the Bowie State University Bulldogs at Rogers Stadium.
At 8 p.m., artists 21 Savage, Playboy Carti, Lil Bibby, Rico Nasty and Young Crazy will perform at a hip-hop concert at the VSU Multi-Purpose Center.
Details, including information about ticket prices and where they can be purchased, are available at www.vsu.edu/homecoming/ or by calling (804) 524-3085.