VSU Multipurpose Center opens to Trojans victories
2/26/2016, 6:26 a.m.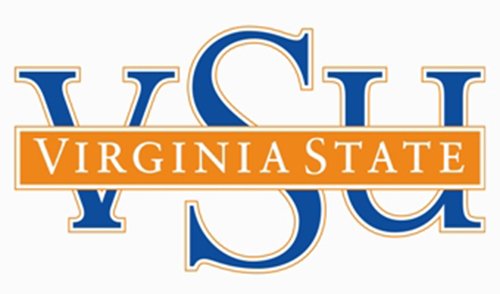 You can call it Virginia State University or State of the Art University.
VSU's dazzling Multipurpose Center has emerged as the shining jewel of the CIAA.
The grand opening last Saturday was a true celebration. The Trojans men's and women's basketball teams defeated Lincoln University and thousands of fans oohed and aahed at the new digs.
"I've been to a lot of gyms, and what we have here is as nice as any I've seen in (the NCAA) Division II," said VSU Coach Lonnie Blow.
"We're looking forward to bringing in some blue chippers (prospects) for visits. It's an amazing place."
In terms of seating, the VSU Multipurpose Center dwarfs all but two of VSU's conference rivals — Elizabeth City State University and Fayetteville State University.
Some specifics:    
Architect: Richmond-based Clark Nexsen.
Contractor: S.B. Ballard Construction Co., based in Virginia Beach
Location: Off 2nd Avenue in Ettrick, less than a quarter-mile south of VSU's main campus.
Cost: $84 million.
Groundbreaking: December 2013.  
Seating: 6,100 for stage events; 5,100 for basketball and volleyball; eight luxury suites with 20-person capacity; and the President's Box.      
Size: 165,941 square feet.
Dining: Banquet room with seating for 900.
Amenities: Food and retail booths; five concession stands; meeting rooms; classrooms; administration and coaching offices; wellness center; weight room and locker rooms; dance studio; mass communications room with radio/TV studio.
Planned events: Athletics; trade shows; banquets and receptions; graduations; concerts, etc.
Upcoming: Hip-hop artist Lecrae booked for March 19.
The Multipurpose Center replaces Daniel Gymnasium, which opened in 1966 with seating for 3,200.
Daniel Gymnasium will be remembered most of all as the cozy home of the Trojans for a half century. It also was used for Virginia Interscholastic Association (VIA), Central Region and Virginia Independent Schools (VIS) tournaments and was home court for Petersburg's Moses Malone during his junior and senior years.
In 1971, an unheralded rookie, Julius Erving, made his professional debut at Daniel Gymnasium as a member of the Virginia Squires. On a night older fans will long remember, "Dr. J" outshined the Kentucky Colonels' Artis Gilmore in an ABA exhibition game.
Erving went on to an NBA Hall of Fame career, and it all started at Daniel Gymnasium.