VSU basketball signs 2
7/22/2016, 1:10 p.m.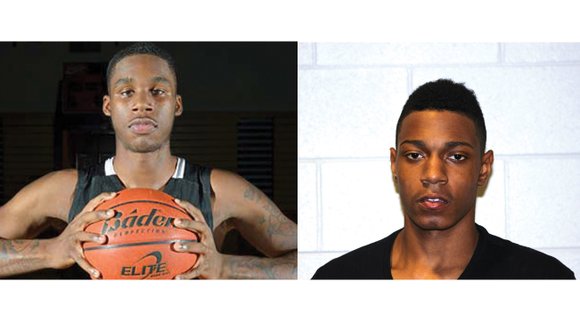 Virginia State University basketball coach Lonnie Blow Jr. has added two building blocks to an already strong foundation.
Coming off its first CIAA championship since 1988, Coach Blow has announced signing 6-foot-8 junior college transfer Richard Granberry and 6-foot-6 incoming freshman Andrew Corum.
Granberry, originally from Chester, Pa., averaged 16 points and seven rebounds last season while helping Neosha County Community College in Kansas to a 30-6 record.
While playing at Middleburg Academy in Northern Virginia, Corum averaged 12 points and six rebounds and was named Virginia Independent Schools Division III Player of the Year.
VSU is coming off perhaps its best season in history.
The Trojans were 24-6 en route to winning the CIAA title in Charlotte and advancing to the second round of the NCAA Division II Tournament in West Virginia.
Coach Blow's squad moves full time this coming season into the new 5,100-seat arena on campus, the VSU Multipurpose Building. The Trojans played just one game at the facility last year.
Most of the team's key contributors from 2015-16 are returning.
The list of veterans includes All-CIAA player Elijah Moore, All-CIAA Tournament team player Kevin Williams and All-CIAA freshman team player Walter Williams.