VSU has one of best seasons despite NCAA loss
Fred Jeter | 3/16/2018, 12:19 p.m.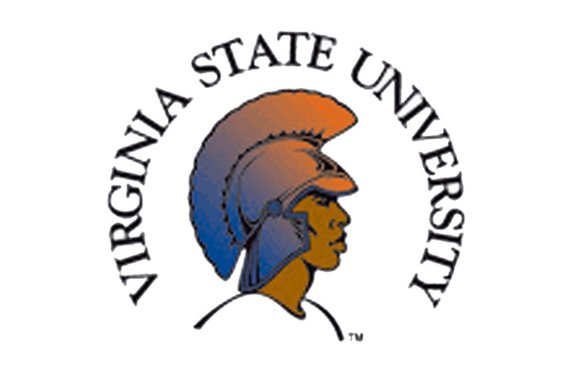 This basketball season will go down as one of the best in Virginia State University history.
Before the Trojans' season-ending, 77-58 loss Sunday to visiting Shippensburg University of Pennsylvania in the NCAA Division II Atlantic regionals, the Trojans achieved these firsts:
• Most ever wins: 25. The Trojans finished 25-5.
• Polls: VSU ranked No. 1 for the first time in the NCAA Atlantic Region during the final week of February.
• National exposure: The university hosted an NCAA Regional competition for the first time. Eight schools competed from three states. VSU's sparkling Multi-Purpose Center is one of the premier basketball facilities in the region, and the team is one of the most consistently successful programs in Division II.
Under Coach Lonnie Blow Jr., the Trojans are 71-17 during the past three years. They were 22-6 last season and 24-6 in 2015-16.
This season, the Trojans won the CIAA Northern Division title and, despite losing in the CIAA Tournament semifinals, advanced in the NCAA playoffs for only the second time in school annals.
VSU won a first-round game over Fairmont State University of West Virginia in 2016, and added an 81-76 victory over VUU last Saturday in the NCAA Atlantic region quarterfinals in Ettrick.
The NCAA victory over VUU avenged a loss to the Panthers in the CIAA Tournament semifinals the week prior in Charlotte, N.C.
As usual, VSU was most outstanding defensively and in rebounding. Over 30 games, the Trojans averaged 73 points while allowing just 66.
On the backboards, VSU held a 39.4 to 31.1 advantage over its foes.
Looking ahead to next season, Coach Blow must replace two-time, All-CIAA center Richard Granberry, along with point guard Waymond Wright and wing Trey Brown.
Top returnees figure to be wings Cyonte Melvin and Walter Williams, 3-point specialist Brandon Holley and low post operators William Vedder and Andrew Corum.
Several others were redshirted this season, including guard Jalen Jackson, a transfer from Division I University of Tennessee at Martin.
Recruiting is made easier for Coach Blow because of VSU's first class basketball facility and ongoing success on the hardwood.
The sign of a strong program is one that continues to thrive following heavy graduation losses.
This historic season came despite the loss of a pair of two-time All-CIAA picks from the year before, Kevin Williams and Elijah Moore.