VSU extends Blow's contract
Fred Jeter | 6/10/2016, 6:41 a.m.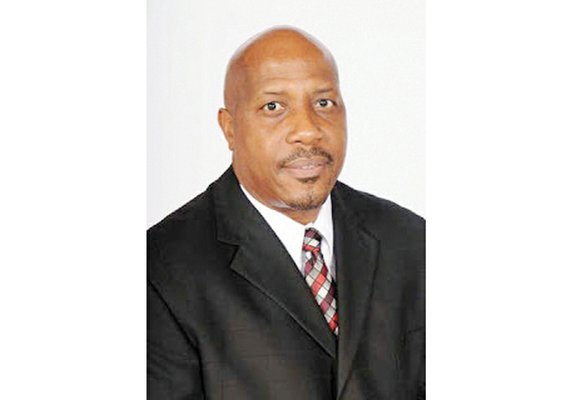 Virginia State University officials like what they see in basketball Coach Lonnie Blow Jr. so much so they have extended his contract through 2021.
"Coach Blow is a true leader for our men's team," said VSU President Dr. Makola Abdullah.
Under Coach Blow, the Trojans won the CIAA basketball tournament in early 2016 in Charlotte, N.C., and advanced to the second round of the NCAA Division II playoffs in West Virginia.
The Trojans were 24-6 overall last season and 14-2 in the CIAA. Coach Blow earned CIAA Coach of the Year honors.

The Hampton Roads native's three-season record in Ettrick is 56-24, lifting his overall coaching mark to 118-54 counting two stints at St. Augustine's University in Raleigh, N.C.
"Coach Blow's leadership ability, coaching style and all-round commitment to our student-athletes' academic success makes him the right fit," said VSU Director of Athletics Peggy Davis.
Coach Blow has stabilized what had been a shaky basketball foundation. Between 1994 and 2013, VSU had eight different head coaches, counting interim Coach Gene Thompson in 2011.
The 2016 CIAA basketball title was VSU's first since 1988 and only the second in school history.
There is much for VSU hoops fans to be excited about.
Late last season, the Trojans moved into the sparkling 5,100-seat Multi-Purpose Center, easily the top facility in the CIAA and arguably the best among NCAA Division II schools.
Returning from the 2015-16 championship squad are the team's two leading scorers, Kevin Williams and Elijah Moore, and a host of others who played prominent roles.