Carol Adams to run as write-in for sheriff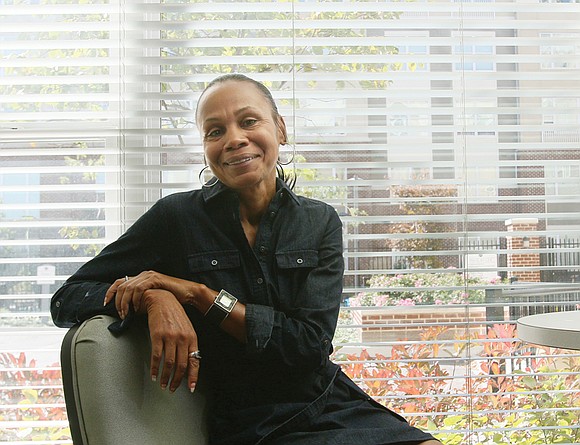 By Jeremy M. Lazarus
Richmond Police Sgt. Carol D. Adams is jumping into the race to replace outgoing Sheriff C.T. Woody Jr.
Fresh from receiving a City Council award for community service, Sgt. Adams announced Wednesday she would compete as a write-in candidate for the sheriff's position against the three other candidates on the ballot: Democrat Antionette Irving and independents Nicole Jackson and Emmett J. Jafari.
Speaking to the Free Press, Sgt. Adams said she would retire from the police force Friday to spend full time on her long-shot campaign. She announced too late to get on the ballot.
She said she wants to be sheriff "to help continue and expand the programs" to help inmates make a successful return to the community and to expand ties between the police and the Sheriff's Office on community outreach programs.
A former sheriff's deputy, the 20-year police veteran is best known for her community outreach work that has been her assignment since 2007.
She has managed the citizens and youth police academies, Neighborhood Watch, National Night Out and other programs. She also has earned local, state and national recognition for collecting used cell phones to be refurbished to benefit victims of domestic violence and started her own foundation.
Sgt. Adams said that Richmond cannot arrest its way out of the violence that plagues some of its neighborhoods.
She said the best way is to redirect resources to outreach efforts that focus on prevention of crime and to do more inside the city jail to prepare inmates for release.
If elected, she said she would focus on building ties with the police departments so that various outreach efforts are more collaborative.
She points to a new program Richmond Police launched this year in which police officers meet with teens at the Richmond Juvenile Detention Center so the officers can get more insight into the reasons for their behavior and perhaps help steer them in a different direction.
"We need to do a better job at crime prevention and community outreach," she said, adding that is what she will work toward if she wins the Nov. 7 election.