GOP takes another swipe at Obamacare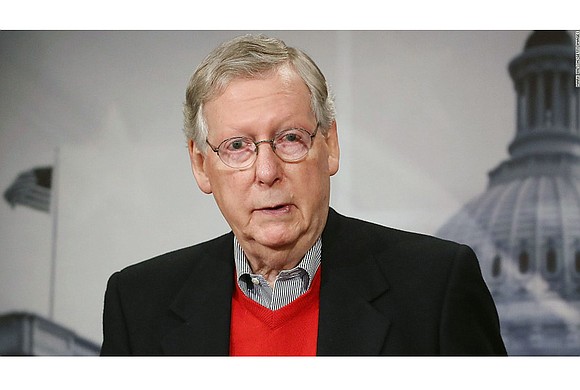 Free Press staff, wire reports
WASHINGTON
Jay Stout considers himself lucky that he was on the health insurance plan that his mother purchased through the Affordable Care Act's marketplace.
Without that plan, the 20-year-old community college student — and his family — never could have afforded the multiple surgeries and rehabilitation services he needed after his left arm was nearly severed in a head-on collision.
"The insurance is irreplaceable. Losing it would be devastating," he said.
But once again, he and millions of other families and individuals who have health insurance under the Affordable Care Act are facing another Republican charge to repeal the law known as Obamacare.
While the majority of Americans are covered through employer-provided insurance, Obamacare serves people who have no insurance either because their job does not come with benefits or they are unemployed. The program also forces upgrades in all insurance programs, including requiring coverage of pre-existing conditions and allowing young people to stay on family plans until age 26.
Next week, Republicans in the Senate will try for the third time this year to dismantle former President Obama's signature health insurance legislation.
Senate Majority Leader Mitch McConnell, a Republican from Kentucky, has committed to holding a vote on the repeal legislation that GOP Sens. Bill Cassidy of Louisiana and Lindsey Graham of South Carolina have proposed.
If it passes, the repeal is guaranteed to garner a majority of votes in the House of Representatives, where Republicans hold 240 of the 435 seats, or more than the 219 votes needed for passage.
The rush is on to pass the bill on or before Saturday, Sept. 30, the deadline for ensuring only 51 votes are needed for passage in the 100-member Senate. On Oct. 1, Senate rules would require a minimum of 60 votes.
It is still uncertain whether Republicans can muster at least 50 votes so that Republican Vice President Mike Pence could break a tie and kill Obamacare.

So far, only Sen. Rand Paul of Kentucky has said he will vote no; other GOP senators are expressing concern but have yet to speak in opposition.
President Trump, who promised better health care during the campaign last year, is eager to sign the bill that could eliminate coverage for millions of people, including many of whom voted for him.
Mr. Obama on Wednesday expressed frustration at the GOP obsession with eliminating coverage for ordinary people who are suddenly able to go to a doctor before they fall seriously ill.
The 44th U.S. president called it "aggravating" to see lawmakers push bills that he said would reduce coverage, raise costs or create uncertainty for people with pre-existing conditions.
"And all of this being done without any demonstrable economic or actuarial or plain common sense rationale," Mr. Obama said at an event in New York for the Bill and Melinda Gates Foundation. "And it's certainly frustrating to have to mobilize every couple of months to keep our leaders from inflicting real human suffering on our constituents," he said.