Sororities host back-to-back college fairs
9/29/2017, 5:26 a.m.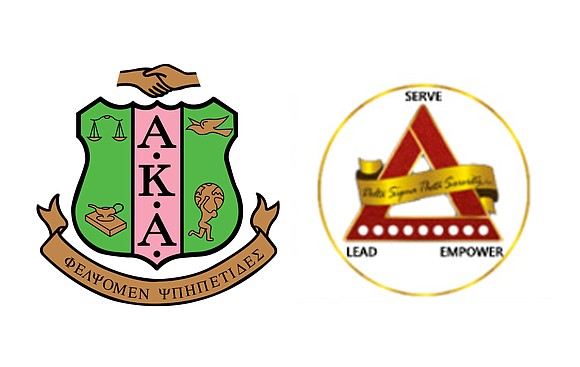 Headed to college and need scholarship help?
Good news. Two sororities are offering college fairs on back-to-back weekends to help high school students secure scholarships and provide them and their parents with information and access to other assistance.

First up: Alpha Kappa Alpha Sorority's 3rd Annual HBCU College Fair. The fair is 9 a.m. to 1 p.m. Saturday, Sept. 30, at Second Baptist Church of South Richmond, 3300 Broad Rock Blvd.
Representatives from more than a dozen historically black colleges and universities from Virginia, Maryland and North Carolina are scheduled to attend, with some offering admission and scholarships to attendees.
Students should bring a copy of their high school transcript and results from SAT and/or ACT tests for consideration.
The event is part of the sorority's national ThinkHBCU initiative to raise awareness, consideration of and support for HBCUs.
Six Richmond area AKA graduate chapters are collaborating to stage the event: Delta Omega, Upsilon Omega, Pi Rho Omega, Rho Eta Omega, Tau Phi Omega and Omega Rho Omega.
Details: A.J. Johnson, chair of Pi Rho Omega chapter's ThinkHBCU Committee, (804) 386-5120 or (866) 881-7498.
Second up: Delta Sigma Theta Sorority's annual Infinite Scholars College Scholarship Fair. The fair will be held 10 a.m. to 2 p.m. Saturday, Oct. 7, at the Greater Richmond Convention Center Exhibit Hall, 403 N. 3rd St.
Representatives from more than a dozen schools from across Virginia and other states will be on hand to talk with high school juniors and seniors and their parents and with community college students considering a transfer.
The Richmond Alumnae Chapter of the sorority and the chapter's charity arm, the Delta House Foundation, are co-hosting the event with the national Infinite Scholars Program.
An estimated $7 million in scholarships are expected to be awarded to participants, according to organizers.
Complete details on what students are required to bring as well as pre-registration for the event may be found at www.infinitescholar.org.
Details: RVAInfiniteScholars@gmail.com