From hoops to music, Cornell Jones still playing to win
Fred Jeter | 4/13/2018, 7:58 a.m.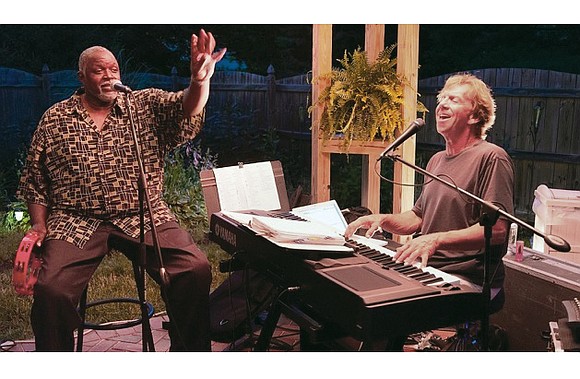 Mr. Jones played one season on VCU's freshman team — leading the team in scoring and rebounding — coached by Bill Chambers, and three seasons on Coach Noe's varsity team.
Mostly he came off the bench, although there were moments of glory. In one game in 1973, Mr. Jones scored 18 points at Morehead State in Kentucky.
An undersized post player, the 6-foot-2 Mr. Jones made up for modest height by wowing everyone with his vertical leap.
"I played inside, out of position, because of my jumping," he recalled. "Bigger players underestimated me. They'd think they had the ball … then here I go, over the top, and snatch it."
While at VCU, Mr. Jones joined the school's Black Awakening Choir and sang on and off with that group for some 18 years. About that same time, he had a successful run with the local R&B band Little Anthony and the Dynamites.
Basketball wasn't his only sporting passion. While in his 20s, Mr. Jones got heavily involved with karate. He believes the wear and tear of karate — more than basketball — zapped his knees.
Whatever his physical setbacks, his prized voice remains full. In the late 1970s, Mr. Jones hooked up with a spinoff group of The Drifters and embarked on a global tour, taking fans on a melodic journey to idyllic places like "Up on the Roof" and "Under the Boardwalk."
Closer to home, the "Singing Uber Driver" will take you wherever you like, offering a soulful serenade for no extra charge.