Mayor on hook for school modernization plan with charter change signing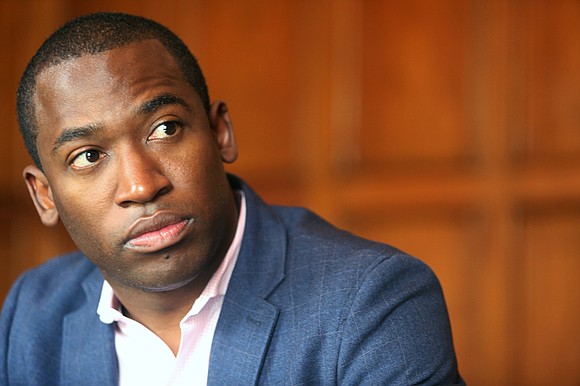 According to the mayor, the city does not have much debt capacity available now, which is why he proposed the tax increase. But if the city's debt capacity increases, as is expected in five years after current bonds are paid off, he does not believe the city will be able to replace dozens of schools, but would be limited to a few more buildings at best.
He also publicly has indicated that he sees no way to reduce spending to provide additional funds, despite assertions from Mr. Goldman that the budget has plenty of items that could be reduced, eliminated or reallocated to pay for a far larger school construction program.
The mayor insists that Mr. Goldman is wrong when he suggests a 3 percent reduction could generate $21 million a year additional for school construction or enough to provide at least $400 million in additional dollars to modernize schools.
"I'm not going to rob Peter to pay Paul," Mayor Stoney said, adding he would not "gut" city agencies such as Public Works and Parks, Recreation and Community Facilities to find extra dollars, which he said would be necessary.
He indicated that in five years, after his first term ends in 2020 and the city would have more debt capacity, he does not expect the projected $300 million that might be available to go solely toward building new schools.
"We have to think about the communities the children are coming from. We can build a number of new schools over the next decade-plus. But if students are still coming from the same broken neighborhoods, what good is a new school building?" he asked.
Before building more schools beyond the emergency needs that the $150 million would address, such as replacing decrepit George Mason Elementary in Church Hill and relieving overcrowding at Elkhardt-Thompson Middle School, Mayor Stoney said the city would need to put in place a comprehensive plan that would also focus on "poverty mitigation, public safety and housing," as well as new schools in order to improve overall conditions.  
"I don't have some magic money tree outside 900 E. Broad St. (City Hall). I have to work with banks and find real dollars," he said.