Personality: Dr. Renata A. Hedrington Jones
Spotlight on Black Social Workers' NIA Lifetime Achievement winner
4/19/2018, 11:09 p.m.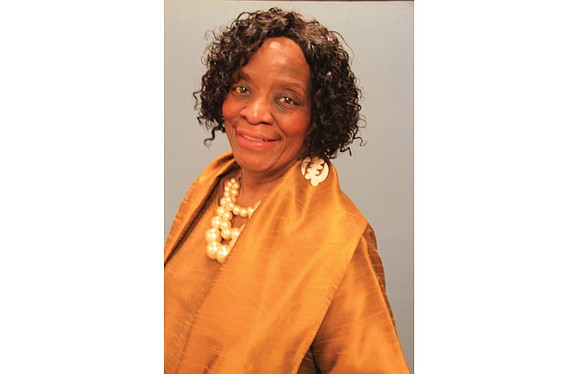 Her mother, a government employee who worked in the White House, cooked for President Nixon, Dr. Jones says. She would take in family members and others who lived in the household and became a part of the family. "My mother was a giver and showed me what unconditional love and service to the community really meant," Dr. Jones says.
It guided her in going into social work.
"As a social worker, you can touch everybody's life because we probably have more credentials in terms of being certified to provide human services," Dr. Jones says. "We work internally and externally with systems — child welfare, mental health, intimate partner violence, domestic abuse and more — and have a clinical and social justice insight to make things better for society.
Dr. Jones sees the spirit of God in all of her work.
"When we are directed by Him to do something, you do it," she says. "The NIA Award confirmed that for me." Meet an advocate influencing the lives of others and this week's Personality, Dr. Renata A. Hedrington Jones: Latest accomplishment: Recipient of the 2018 NIA Lifetime Achievement Award from the National Association of Black Social Workers.
Date and place of birth: July 3 in Chicago.
Current residence: Henrico County.
Alma maters: B.A. in social work, Virginia Intermont College, 1975; master's in social work, Virginia Commonwealth University, 1987; and Ph.D. in human services, Walden University, 2015.
Family: Husband of nearly 40 years, Lonnie Jones Sr.; sons, Lonnie Jr., Charles and Miyah; daughter-in-law, Larena; and two grandchildren, Caidyn and Sundiata.
Occupation: Retired social worker with Richmond Public Schools; contributing faculty at Walden University; and consultant.
What I do: I try to make life better for others through education, mentoring and life experiences. I write programs to assist with human services. I love teaching on the collegiate level. I believe God has blessed me to share through education. I have had an abundance of experiences that are valuable to the social work profession.
How I received news that I was selected the award winner: I was at the Cenie Jomo Williams Annual Luncheon. Cenie was the founder of our organization. Each year, the awards committee announces the recipients. I was telling my committee member that I was going to my room, I looked up and everyone was standing, yelling and applauding. I ask him what happened and he said, "You won the NIA."
First reaction: I cried uncontrollably. The president just hugged me and talked to me. Others on the dais told me to stop crying so they could take pictures. I thought of my mom and how proud she would be. I thought about obstacles in life and how I made it.
What this honor means to me: It means that God is full of blessings and is in the blessing business. My peers, colleagues, mentors and mentees thought enough of me to nominate me for this prestigious award. I have never thought of what I do. I believe that God ordained me to do what I do. God blessed me by allowing me to work for Him.