Cheating at Carver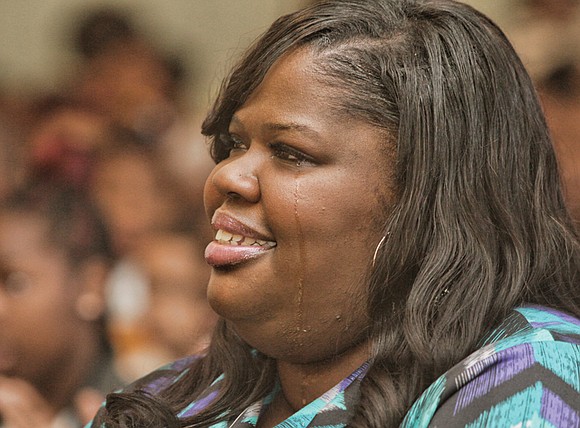 Cheating scandals are not unusual in an era when student results on high-stakes tests like the SOLs determine salaries, raises and promotions for teachers, principals and schools. Examples are legion, a computer search shows. Atlanta, Baltimore, Dallas, Houston and St. Louis are among cities that have experienced cheating scandals. So have Henrico and Chesterfield counties and Petersburg. The state reports 30 cheating scandals in the city and its two neighboring counties within the last five years.
The 34-page state report on Carver easily uncovered what was going on.
Students who were interviewed described the coaching. "When I raised my hand," one student said, (the teacher monitoring the test) would tell me to keep going if I did it right. If it was wrong, she would tell me to try again."
Another student said if she didn't know the answer, "I'd raise my hand and ask for help. They would read to me. They would sit down next to me and read to me."
"When I raised my hand and asked what a word meant, (a teacher) would help me. She would use the word in a sentence for me."
Other members of the faculty described a system in which Ms. Yates sought to ensure that only certain teachers served as test monitors. Investigators were told that only certain people administered "the vast majority of the SOL tests."
One teacher reported that "it's like (there are) testing committees. They (certain staff) test everyone."
Another reported: "Some people test. Some people don't. We don't talk about it."
In the report, Dr. Yates denied that a small group of teachers handled testing. "Anybody in my building is able to administer tests. It doesn't matter who tests them (the students). Anybody should be able to administer tests."
However, Assistant Principal Fay Joyner told investigators that "Dr. Yates felt a group of teachers were not capable of testing — that they did not provide a positive outlook for students."
Ms. Joyner described receiving text messages late in the evenings from Dr. Yates about making changes in the testing plan for the next day and spelling out which teachers would administer SOL tests.
Mr. Kamras triggered the investigation earlier this year when he advised the state Department of Education of concerns raised by School Board members and community members about Carver's success.
VDOE officials said Mr. Kamras told them the biggest concern was the fact that Carver students were failing SOL tests at the middle school level. There also was concern that students at Carver who retested after failing the first time seemed to make huge gains in their scores on the second tests.
Ms. Yates' control began to crumble May 24, when Mr. Kamras received tips from school insiders about testing irregularities and called on VDOE to investigate, resulting in the Carver's 2018 results being thrown out and a new round of testing ordered for all of the students. The retesting took place in late June. Those results have not been publicly released.
In a statement, Mr. Kamras described the VDOE report as "deeply troubling. It presents abundant evidence of what amounts to cheating by a small group of adults on the SOL examinations in the past several years."