More money found for city school maintenance
A preliminary review of city and Richmond Public Schools' financial records has turned up $9.5 million that possibly could be used for maintenance and repairs at the city's 44 public schools.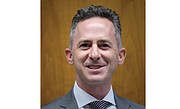 The additional funds were brought to light by city and RPS officials in a joint news release issued Aug. 9. Officials said city and RPS departments reconciled their school capital maintenance and construction accounts, showing that millions of dollars were unspent during the fiscal year that ended June 30.
As a result, $7.7 million is available immediately for school maintenance and repairs, including $5.1 million for larger-ticket items such as new heating systems and roofs.
An additional $11.7 million also would be available for school facilities if City Council approves the transfer.
City Councilwoman Kristen N. Larson, a former School Board member, is credited with launching the initiative to reconcile the books after major differences surfaced in the amounts RPS officials and city officials believed available for school maintenance.
RPS Superintendent Jason Kamras was told only $825,000 remained in the schools maintenance account at the end of the fiscal year on June 30. Added to that was $1.6 million for school maintenance that Mayor Levar M. Stoney included in the fiscal 2019 budget that started July 1, an amount far short of the $31 million the school administration had requested for repairs.
At its Aug. 6 meeting, the School Board expressed concern that it was wiping out almost a fifth of its maintenance budget when it approved $277,000 to replace a leaky roof at Fairfield Court Elementary School.
The newly found money will give the board a little breathing room.
School Board Chairwoman Dawn Page said the reconciliation gives the board greater clarity about the money available for critical maintenance needs.
"We appreciate the collaboration with the city toward a common goal of providing a welcoming and enriched learning environment for the students and families we serve," Ms. Page stated. "This certainly will allow us to develop a plan of action and to request the necessary budget amendments to address the most pressing needs of the school district."
"It is really tragic in the past that RPS and the city administration did not work together, but worked in silos. This is one example of it," School Board member Jonathan Young, 4th District, told the Free Press.
"We now have a mayor and superintendent committed to doing things very differently," he said.
School officials would not say this week whether some of the money will be allocated to Project Shine, the superintendent's initiative to spruce up the city's 44 school buildings before school opens. The project's goal includes repairing all the bathrooms systemwide so that all are functional and restored by the beginning of the school year.
Mr. Kamras has enlisted the help of local businesses, community organizations and volunteers for the weeklong bathroom blitz slated to begin Monday, Aug. 20, and run through Friday, Aug. 24.
In an update Wednesday, RPS officials said 923 volunteers from 13 organizations have signed up to help and more are anticipated. Corporate and community volunteers include Capital One, Anthem, Altria, National Association of Blacks in Criminal Justice, Office Depot, T-Mobile, Virginia Union University, Virginia Commonwealth University Division of Community Engagement, Yardworks, STAY RVA; United Church RVA and the Virginia Department of Social Services.
These volunteers will cover 22 of the system's 44 schools, officials said.
The School Board is scheduled to receive an update on Project Shine at its meeting 6 p.m. Monday, Aug. 20, at City Hall.