Personality: Marjie Patterson
8/16/2018, 6 a.m.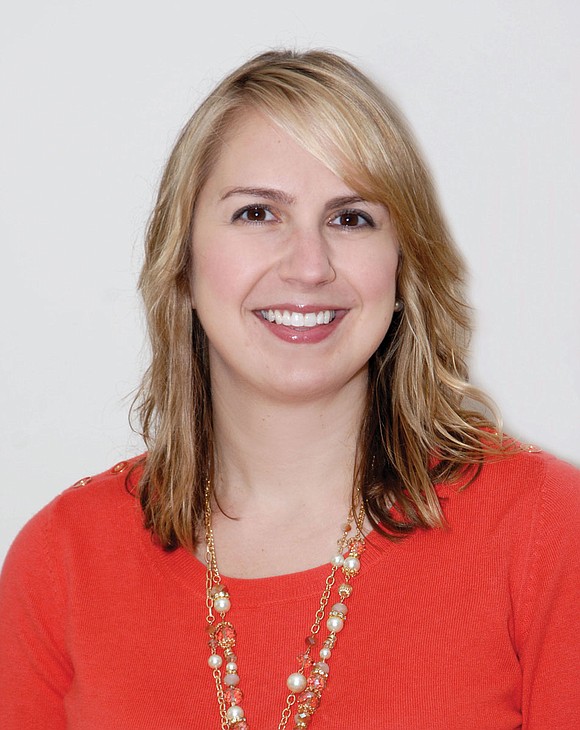 "We believe that refugees bring creative energy, determination, a wealth of experience and a depth of perspective to our communities," Ms. Patterson notes.
"Personally, I'm a supporter of a more open immigration policy. Of course, everyone should go through vigorous screenings, as they already do. But I think we should accept a significant number of refugees from all countries where people are displaced and unable to stay. And we should support them in their efforts to build new lives here."
Ms. Patterson got involved in refugee resettlement after serving the summer after college as a volunteer at a refugee shelter in Ontario, Canada.

"It was really eye opening," Ms. Patterson says.
She returned to Richmond after graduate school and studying about many of the conflicts that lead to displacement of people. She also received training in nonprofit and public sector management, and sought to get involved with a nonprofit board.
"I was very excited to find ReEstablish Richmond," she says, because "it was something I felt passionate about."
She has been a member of the board since the fall of 2014. Her term as chair ends next May.
The organization is planning a Welcome Fest in September, and continues seeking volunteers to help "refugees feel welcome and build lives in Richmond."
Meet a welcoming advocate for refugee families and this week's Personality, Marjie Patterson:
No. 1 volunteer position: Chair, board of directors of ReEstablish Richmond.
Date and place of birth: Sept. 12 in Lewisburg, W.Va.
Current residence: Henrico County.
Alma maters: Bachelor's in political science, Virginia Commonwealth University; master's in public policy, Duke University.
Family: Husband, David; no kids (yet).
When and why ReEstablish Richmond was founded: In 2010, founder Patrick Braford recognized that the current programs weren't able to meet all the long-term needs of refugees who had resettled in Richmond.
Its mission: Helping refugees establish roots, build community and become self-sufficient.
What makes this organization different: Our staff members have really earned the trust of the refugee community, and since we're small, we have been able to be nimble and shift our focus over the years to meet their most pressing needs.
Number of staff: Two full-time staff members, two Americorps VISTA volunteers and a couple of interns.
Impact of new government policies on immigration: The current administration has reduced the overall number of refugee admissions into the United States. There have also been fewer Muslim refugees resettling in the United States during the Trump administration as compared to the Obama administration.
Number of people resettling in Richmond: In 2017, Richmond resettled 626 refugees. In 2018, with the year-end being September, the total so far is 196. 
How new refugees are viewed in the Richmond area: I think most have had generally positive experiences, although I have heard sentiments like needing to take care of Americans first.
How they should be viewed: I think they are people just like us, who have different perspectives and experiences that we could learn from, who can add a lot of value to America, and who have had to endure something I hope none of my loved ones ever have to endure.