Personality: Margie R. Booker
Spotlight on chair of Top Lady Clubbers' 20th Anniversary Banquet
8/23/2018, 6 a.m.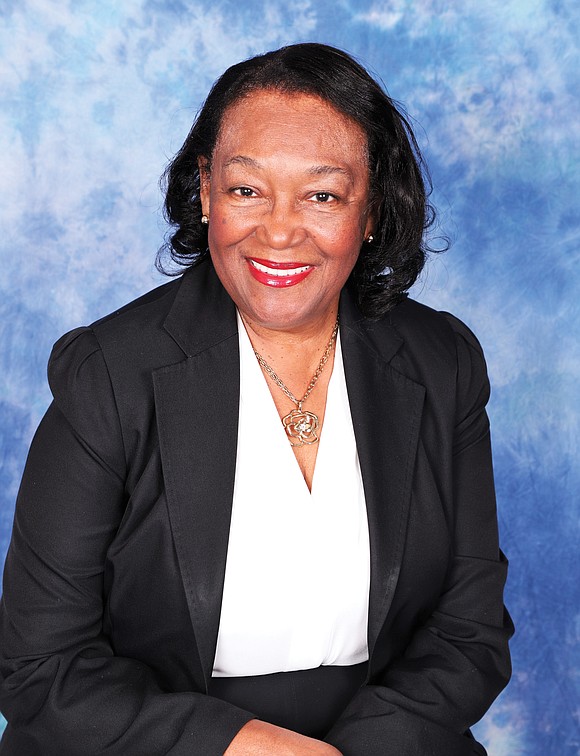 Why association was founded: The golf club was founded to respond to the needs and aspirations of African-American women in ways that existing golf clubs did not. It was the intent to provide a nurturing, learning, non-threatening and fun-filled environment as the members learned the game of golf. It was decided that Top Lady Clubbers would be an entertaining club with a relaxed agenda, not imitating any other social organization. The focus was to learn to play golf with lots of gratification along the way.
Why I am excited about Top Lady Clubbers: The quality of play has improved significantly in the 20 years. Members play at various skill levels, yet no one appears to be intimidated by the more skillful players. I am also excited about the way the group welcomes new golfers with such supportive and warm attitudes.
Why I play golf: I started playing golf when I discovered that tennis probably would not be my game of choice during my retirement years. I continue to play because of the relationships established with other golfers, the exercise, relaxation and the challenges I face to minimize the number of strokes to make a good score.
Favorite course: Belmont Golf Course in Henrico County.
Favorite male golfer: Dustin Johnson currently is my favorite. Tiger Woods was my favorite for many years.
Favorite female golfer: Annika Sorestan from Sweden. She has won 10 majors. She autographed my Kings Mill golf cap and I have not used it yet.
How I start the day: I try to start with a positive attitude. I read Bible scriptures to strength my faith. Then I read selections from one of my TV ministers' books. I then review my agenda for the day for needed changes.
If I had more time, I would: Consider playing golf twice a week. Perhaps, I would even take a few short trips just to play a relaxing 18 holes of golf.
A quote that I am inspired by: "No matter where you're headed, your journey begins right where you are standing." — Patricia Russell-McCloud.
Kindergarten taught me: How to be a team player as well as being capable of doing things independently.
The person who influenced me the most: My mother. She was my role model.
Book that influenced me the most: "Who Moved My Cheese?" by Dr. Spencer Johnson.
What I'm reading now: "Camino Island" by John Grisham.
Next goal: To improve my handicap by working more on my putting.