With tears, megachurch pastor defends $200K Lamborghini gift to wife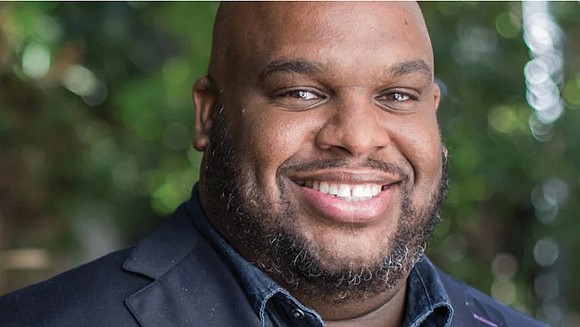 GREENVILLE, S.C.
The new pastor of a South Carolina megachurch gave his wife a $200,000 Lamborghini SUV for their eighth anniversary earlier this month, and he's been getting heat on social media for it ever since.
In an Instagram video taken at the celebration on Dec. 8, Pastor John Gray of Relentless Church in Greenville, S.C., led his wife to a bow-wrapped car and handed her the keys while saying, "Lamborghini Urus."
He later acknowledged on social media that he had bought the luxury vehicle for her and responded to criticism of the purchase.
The video of the presentation, which he had not posted, was taken down.
"God helped me to make my wife's dream come true," he wrote in an Instagram post on Dec. 11. "Why not? She's made mine come true!"
By Dec. 13, he was on Facebook Live, tearing up at times as he defended his decision and said the SUV was bought with "not a nickel, not a penny" of his salary from the church or other church money.
"My wife has pushed for my dreams and my vision, and she has toiled with a man who is still trying to find himself," Mr. Gray said. "That carries a weight. I wanted to honor her for how she's covered me."
Mr. Gray, 45, became pastor in May of the multicultural church that has five campuses and an active membership of 22,000. A staff member said between 8,000 and 10,000 members and visitors attend services each Sunday.
The church began as Redemption World Outreach 20 years ago, with Mr. Gray recently changing the church's name.
Mr. Gray, who is a Cincinnati native, also remains an associate pastor at Joel Osteen's Lakewood Church in Houston. He has control of the assets of the Greenville church, its vision and the future of its ministry.
Mr. Gray said he has saved his money for years and drew on a variety of sources financially, including his second book deal and the fourth season of "The Book of John Gray," his Oprah Winfrey Network reality TV show, to pay for the gift.
On he and his wife's honeymoon eight years ago, they were so broke that he said they had to share a shrimp cocktail.
His wife, Aventer Gray, defended her husband in her own Instagram post, saying he gives away cars and furniture, as well as coats off his back, in addition to tithing to the church.
Mr. Gray recently said that people in need, especially widows and veterans, should take money from the church's donation baskets.
"I don't see anyone screaming about how basketball players drive what they do while you paying $$$ to see them play in arenas and on fields," Mrs. Gray wrote on Instagram. "We don't live for people! We live for God!"
In February, the couple went to the NBA All-Star Game in Los Angeles, and at their hotel was a presentation for the luxury vehicle, Mr. Gray said.
"I saw my wife's eyes light up," he said. "She said, 'This would be a dream,' and that's all she had to say."
The pastor put down a deposit and hasn't paid off the SUV, but questioned the criticism he has received. If he had bought her a mid-sized, mid-priced sedan, no one would have cared, he said.
With the income from his other projects, he said he can afford to make her happy.
Meanwhile, Relentless Church continued its unusual approach of offering cash to its congregation members.
Last Sunday, Mr. Gray announced during two morning services for people in need "to come down and get what you need," but said it will not be a long-term policy.
The fund was generated when a staff member needed to purchase a wheelchair lift at his home. The lift costs $5,000 to install.
But when the donations soared above $8,300, church officials made the decision in early December to make the excess funds available to those in need.
Of the funds that remained Sunday, half was offered in the 8:30 a.m. service and half to the congregation in the 11 a.m. service.
"This is what we said we would do, and that's what we're doing," Mr. Gray said, announcing in each service that members and visitors were welcome to access the money intended primarily for widows, single mothers, elderly, veterans and "anyone having a tough time meeting immediate needs."