Jeffrey A. Goode, area wedding and funeral singer and member of Bak 'n Da Day, dies at 57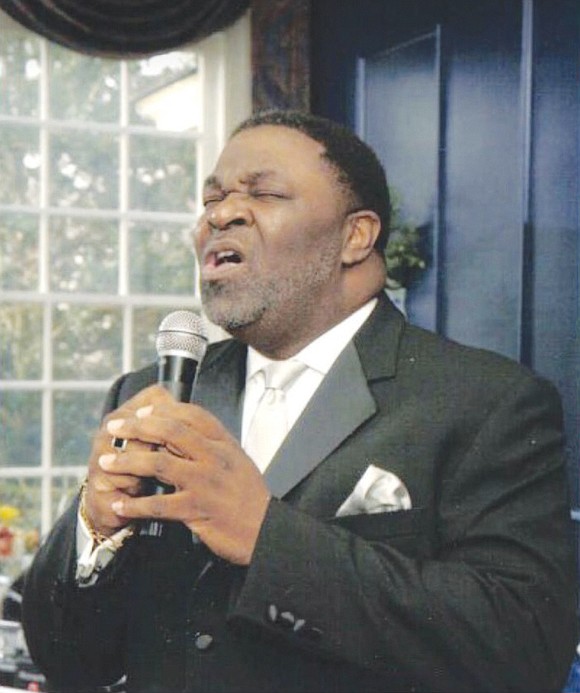 Jeffrey Antoine Goode regularly sang at funerals, weddings and other family and community events and was a tenor for 18 years with the popular Richmond a cappella quintet Bak 'n Da Day that serves up Motown, R&B and Broadway show tunes.
But the dedicated city social worker who used his vocal talent to bring joy to others has been silenced.
A tall, powerfully built man with a fun-loving approach to life, Mr. Goode died Wednesday, Dec. 19, 2018, of congestive heart failure at a friend's home in Henrico County. He was 57.
He will be remembered during a funeral service at 1 p.m. Thursday, Dec. 27, at Second Baptist Church of South Richmond, 3300 Broad Rock Blvd.
Angela M. "Boo-Boo" Sims said, "Jeffrey was doing what he loved" — singing around her house — when she left to run errands last week. She said she returned to find him on the floor.
Ms. Sims said that Mr. Goode was generous to everyone.
After doctors told him his only chance for survival was a heart transplant, she said he refused to put his name on the waiting list for a new organ.
"He told me, 'I don't have any children. There are people who need a heart more than me,' " Ms. Sims said.
Russell Bennett, who founded Bak 'n Da Day in 1999, called Mr. Goode an integral singer.
He said Mr. Goode was a diligent member who made a "real impact" since 2001, when he replaced one of the original members.
"He was like a brother," Mr. Bennett said. "He had the best ear in the group," Mr. Bennett noted. "He could hear the different parts and tell when someone was off. He would stop us in the middle of rehearsal when he heard something go wrong."
Mr. Bennett said Mr. Goode made everyone laugh, something he will miss. "We always pray before a concert, but he'd have us laughing before we went on stage."
And Mr. Goode was the most popular, Mr. Bennett said. "He was always the one that the women wanted to talk to after a show."
He said Mr. Goode, when he wasn't touring, was in demand. "We all sing at different churches," Mr. Bennett said, but it was Mr. Goode "who got the most calls. Every funeral home in the city had his number. He might do two or three funerals a week, plus weddings and other events."
Ms. Sims said it wasn't unusual for people to call him at the last minute to sing at a funeral and "he'd stop eating to go do it." She said he never charged a set fee; "he'd just ask for a love offering."
She said his favorite hymns were Alma B. Androzzo's "If I Can Help Somebody" and " Jesus, You're the Center of My Joy," by Gloria Gaither and Richard Smallwood.
He loved music growing up and played the drum in the marching band at George Wythe High School. He found his voice, Ms. Sims said, after he graduated from Virginia State University.