'Revival!' brings mostly black cast to movie depiction of Gospel of John
By Adelle M. Banks | 12/28/2018, 6 a.m.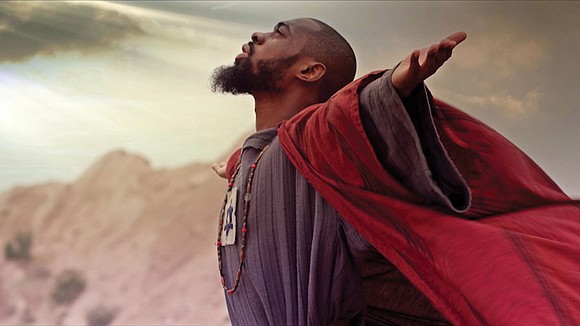 "That's a mighty thing: 'So that you can be conformed to look like him in his image,' and nobody does that with us," Lennix said of black people. "So I've taken the liberty."
T'Keyah Crystal Keymáh plays Rebah, a female member of the Sanhedrin, the traditionally male tribunal of rabbis, who call for Jesus' death. She embraced the focus on what she called "the color correction" of the film.
"It's not colorblind casting, in my opinion; it is correct," said Ms. Keymáh, who was an original cast member of the sketch comedy series "In Living Color."
"The people of that time were brown. So this is, to me, not a black version of something. It's just telling of a story," she said.
"Revival!" is not the first time a predominantly black cast has recounted biblical stories. Playwright Langston Hughes' "Black Nativity," which premiered more than a half-century ago, was adapted into a 2013 movie that focused largely on the baby Jesus, Mary and Joseph.
Mr. Lennix, who created his own adaptation of John's gospel, unexpectedly joined the cast as Pontius Pilate when Scottish actor and "Braveheart" star Angus Macfadyen was not able to film his scenes because a snowstorm canceled his flight.
"It's kind of a big part and so I had to figure out a way that somebody could know those lines," Mr. Lennix recalled. "Since I wrote them, I figured, 'Why not?' "