Super Bowl trivia for Sunday's big game
2/2/2018, 7:03 a.m.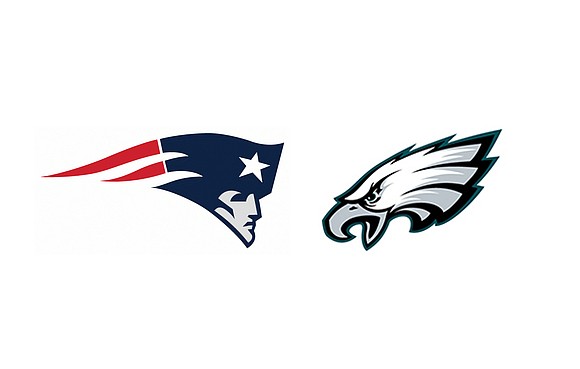 Cheese steak or clam chowder?
"American Bandstand" or "Cheers"?
Ben Franklin or Paul Revere?
Rocky Balboa or Rocky Maricano?
Chubby Checker or New Kids on the Block?
Whatever your preference regarding the history and culture of Philadelphia and Boston, it's likely you or someone you know will be watching Super Bowl LII — even if you don't know a field goal from a field mouse.
American football's grandest attraction is also one of the most watched events, sporting or otherwise, in the world. It's also among the best excuses to throw a party.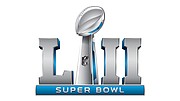 In fact, Super Bowl Sunday may be more about chips and dip than blocking and tackling.
Last year, 111.3 million people tuned into FOX television as the New England Patriots defeated the Atlanta Falcons.
More fans may be watching this year's matchup of two storied Northeastern franchises, the Philadelphia Eagles and New England Patriots, formerly the Boston Patriots.
It's important for Super Bowl viewers, especially during cocktail hour, to hold their own in conversation.
Here are a few items of local interest that are sure to impress fellow party-goers.
Willie Lanier: In Super Bowl III in 1969, the former Maggie L. Walker High School and Morgan State University linebacker led the Kansas City Chiefs to a 23-7 victory over the Minnesota Vikings. Lanier had seven tackles and an interception, and was eventually named to the Pro Football Hall of Fame.
Cornelius Johnson: From Virginia Randolph High School in Henrico and Virginia Union University, the burly offensive guard was a starter for the Baltimore Colts in the team's 16-13 win over the Dallas Cowboys in Super Bowl V in Miami. Johnson played at VUU under Coach Tom Harris.
Damien Woody: In 1994, the Hanover native helped Patrick Henry High School of Ashland to the State Division 5 title. The center later topped that by winning two Super Bowl rings with New England in 2001 and 2003, providing snaps for a then young Tom Brady.   
Michael Robinson: After starring for Henrico's Varina High School and Penn State University, the fullback capped an illustrious NFL career helping the Seattle Seahawks to 43-8 victory over the Denver Broncos in Super Bowl XLVIII, following the 2013 season. Robinson retired from the NFL following that game because of health concerns.
Russell Wilson: The former Collegiate School standout was quarterback for the Seattle Seahawks in the team's Super Bowl win over the Denver Broncos in February 2014 and also for the team's 28-24 loss to the New England Patriots in Super Bowl XLIX in February 2015. Wilson, who is 5-foot-11, became the shortest winning quarterback in Super Bowl history.
Those nuggets of gridiron trivia should at least get you through the first quarter of Sunday night's Super Bowl game.
Now pass the salsa.