Rams to take on former coach Anthony Grant's Dayton Flyers
1/13/2018, 11:31 a.m.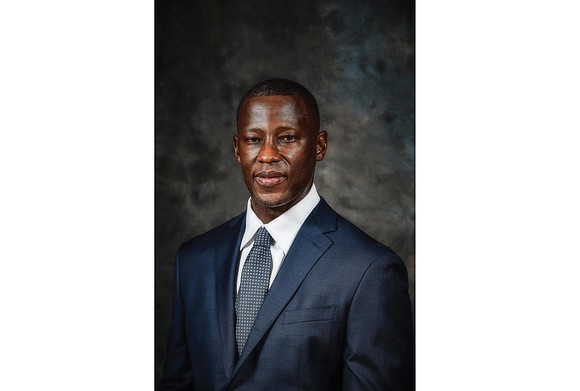 It would be hard for Virginia Commonwealth University basketball fans to forget former Coach Anthony Grant.
After all, it was Coach Grant who recruited the nucleus of the Rams' 2011 Final Four team while navigating VCU to a 76-25 overall record between 2006 and 2009.
During his stay in Richmond, Coach Grant guided VCU to its single biggest victory ever – a 2007 NCAA Tournament upset of Duke University – and won two Colonial Athletic Association tournaments before leaving for the University of Alabama.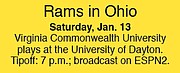 Much has changed in the years since, both for VCU and Coach Grant.
When the Rams next see Coach Grant's 6-foot-6 frame strolling the sidelines, he will be representing Dayton University.
The Rams play Coach Grant's Flyers at 7 p.m. Saturday, Jan. 13, in front of a likely crowd at UD Arena and a national ESPN2 audience. 
Starting this week, VCU is 10-6 overall and 2-1 in the Atlantic 10 after a comeback 80-74 win at La Salle University on Jan. 6. In Coach Grant's first season at Dayton, the Flyers are 7-8 — 1-2 in the A-10 — following a 62-60 home loss on Jan. 6 to the University of Massachusetts.
While at VCU, Coach Grant signed Joey Rodriguez, Brandon Rozzell, Ed Nixon and Jamie Skeen, all seniors on the Rams' 2011 Final Four squad. Coach Grant also signed Larry Sanders, who left VCU after 2010 to join the NBA.
Since Coach Grant, the Rams have had three coaches, Shaka Smart, Will Wade and now Mike Rhoades. All have fared well, as VCU has been to seven straight NCAAs.
Coach Grant posted a 117-85 overall record at the University of Alabama, including a 1-1 mark against VCU, but made the NCAA tournament just once before being fired in March 2015.
He spent the last two years as an assistant for the NBA Oklahoma City Thunder, working with the likes of All-Stars Kevin Durant and Russell Westbrook.
Coach Grant is a University of Dayton hoops alumnus (Class of 1987), where he averaged 11 points and seven rebounds during his career.
At Dayton, Coach Grant succeeds Archie Miller, who posted a 139-63 record before leaving to become coach at Indiana University. 
Coach Grant's Flyers and the VCU Rams will meet at least twice this year, with Dayton coming to the Siegel Center on Feb. 10.      
Here is how VCU has fared against its former coaches:
Dana Kirk (while at Memphis): The Rams lost to Kirk in Memphis 81-73 in 1985.
J.D. Barnett (Tulsa): The Rams lost to Barnett twice — 56-50 in 1989 in Richmond and 95-67 in 1990 at Tulsa.
Mack McCarthy (East Carolina): The Rams split with McCarthy, losing 93-90 in 2009 at ECU and winning 82-74 in Richmond in 2010.
Jeff Capel (Oklahoma): The Rams lost to Capel 92-86 in 2008 in Norman, Okla., and defeated the Sooners 82-69 in Richmond in 2009.
Anthony Grant (Alabama): The Rams lost to Grant 72-64 in 2009 in Tuscaloosa, Ala., and defeated Alabama 73-54 in 2013 in Richmond.
Shaka Smart (Texas): The Rams lost to Smart's Longhorns 71-67 on Dec. 5 in Richmond.