Chesterfield reader offers payment to Morning Star Baptist guest preacher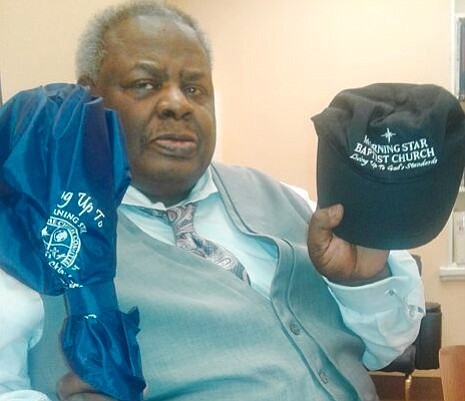 The Rev. Ernest Blue Jr. finally has been paid for delivering a guest sermon July 1 at Morning Star Baptist Church in South Side.
But the $200 that Rev. Blue received this week did not come from the church or its pastor, the Rev. Tyrell O. Brown, who declined to pay Rev. Blue after he preached and also has declined to respond to requests for comment.
Instead, the money was a gift from a Chesterfield County resident who read a Free Press story in the July 12-14 edition about Rev. Blue not receiving the usual $100 honorarium after delivering his sermon at Morning Star Baptist and wanted to do something about it.

Rev. Blue said he received a check in the mail Monday from Apostle Cleophus Sessoms Sr. along with a kindly message.

The message, Rev. Blue said, reads: "Thank you for your service. I just want you to know that you are an immense gift to Christianity. This is a gift to make up for the sermon for Morning Star Baptist Church. Remember, always to be encouraged because the joy of the Lord is your strength."