New website hopes to make sermons vital part of life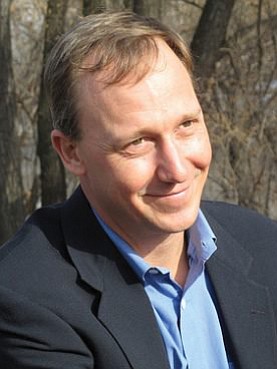 Every week, millions of Americans go to houses of worship to hear a message from a spiritual leader.
Most of those congregations are small. And few sermons ever make their way beyond the four walls of a given congregation.
Publisher David Murray wants to change that with a new website, VitalSermons.com.
"We're trying to … find a timely and widely engaging sermon every single week to put out in the world," said Mr. Murray, chief executive officer of the new website.
A former journalist turned publisher, Mr. Murray also owns Vital Speeches of the Day, an 84-year-old magazine that has long captured important addresses from figures in politics, the arts and elsewhere.
Among the sermons featured on the site are a message from Rabbi Robert Haas of Congregation Mickve Israel in Savannah, Ga., the controversial eulogy for singer Aretha Franklin delivered by the Rev. Jasper Williams Jr. and a sermon from the Rev. George Mason, pastor of Wilshire Baptist Church in Dallas, calling for justice in the case of Botham Jean, a 26-year-old African-American man shot dead in his apartment by an off-duty white female police officer.
"Lord, have mercy," Rev. Mason said in the sermon. "Why are white churches and Christians not speaking out more in racially charged cases like these? If we want to call ourselves by the name of Jesus, we have to stop defending things Jesus would condemn. We have to start loving people like he did."
Visitors also can watch videos of the Rev. Amy Butler of The Riverside Church in New York City, Bible teacher Lisa Harper, LaSierra University Church Pastor Chris Oberg from Riverside, Calif., and others on the site.
Laura Truax, senior pastor of LaSalle Street Church, a self-described "interdenominational" congregation in Chicago's Near North Side neighborhood, is part of the new website's advisory board. She was one of the first people Mr. Murray approached for the project.
"I think it's wonderful because I think what David's doing is listening for those nuggets of truth that are universal in the human condition," Rev. Truax said.
She conceded there may not be a lot of public demand for sermons. Still, she said, "there's a hunger for meaning — there's a hunger to know that your life matters. I think people are still longing for that. It's why we get entire articles in The Atlantic whether Soul Cycle is a new iteration of church."
And she still thinks sermons matter, which is why she's glad to help out.
"I don't want to settle for Soul Cycle as being a form of corporate meaning," she said.
It's not difficult to find sermons on the internet, said Michael Duduit, executive editor of Preaching magazine.
Dr. Duduit, dean of Clamp Divinity School at Anderson University in South Carolina, said there are "lots of places you can go watch sermons online, such as YouTube and Vimeo. Also, most larger churches post sermons on their websites.
"One of the benefits of the web for pastors and others is the accessibility of so much good preaching," he said. "There's far more available than anyone would have time to keep up with."