Economic injustice?
Report shows city spending with minority-owned businesses has dropped nearly 48 percent since 2014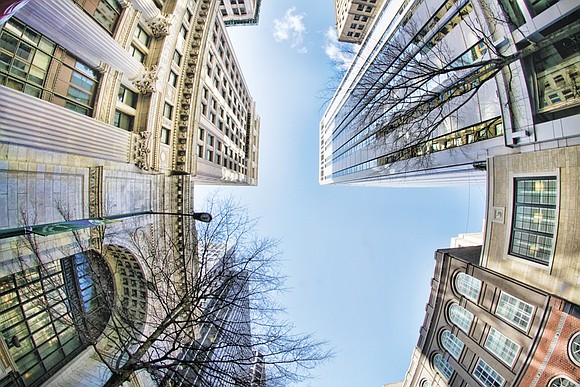 So far, Mr. Harris and others believe that the city has done little to address that situation. His company was promised about one-third of a $14 million street construction project in the East End but ended up being awarded only about 3 percent of the work.
He did not mention that contract in his remarks to City Council, but instead called on the council to take action.
"The City of Richmond should be a model for others when it comes to minority business inclusion," he said.

Lauren Melton Glasper, vice president of Ty's Hauling and Paving, a site work, demolition, paving and hauling firm, recalled former Mayor Dwight C. Jones setting a goal of having minority businesses undertake 40 percent of the work involved in the construction of four new schools a few years ago.
"But that never happened," Ms. Glasper said.
She said the council has failed to monitor to ensure that such goals are kept and is allowing general contractors to make excuses and bypass qualified local contractors. She said the Black Business Alliance should have a "seat at the table" when the city discusses development to ensure that a significant chunk of the spending will go to African-American-owned companies.
For Julian James Bowers, vice president of the Hyperion Group, a commercial air conditioning, heating and ventilation company, and one of Mr. Bowers' sons, said it felt like déjà vu to raise the issue again.
He recalled attending a City Council meeting with his father 11 years ago to talk about the need for more inclusion of black-owned businesses. But he said he has seen little change in city actions since then.
"Don't make us wait 11 more years," he told the council, adding a line from Sam Cooke's famous song: "Change is gonna come. Oh, yes it is."
In a follow-up interview, Al Bowers said that Richmond's black population may no longer be a majority of city residents, but it is still the largest ethnic group in the city.

"We are still not receiving our fair share of city business. It doesn't matter who is in charge," he said. "That's a fact that never seems to change. It's time that it did."
He said the lack of inclusion is all too evident. He cited a current city proposal to provide a $4.5 million subsidy for a development in South Side, but "the city has not included any requirement for minority business inclusion. This is exactly why we need to be involved. The city should not be proposing to support development without that kind requirement."
Mr. Bowers said BBAVA is getting involved "because if we don't speak up for ourselves, who will?"
He noted, for example, that the council-appointed Minority Business Advisory Council, which is supposed to focus on inclusion issues and city procurement, has met only twice in the past two years, with little to show for it.
During Monday night's meeting, none of the nine City Council members and no administration officials responded to the executives' comments.