City Council OKs expensive NFL training center refinancing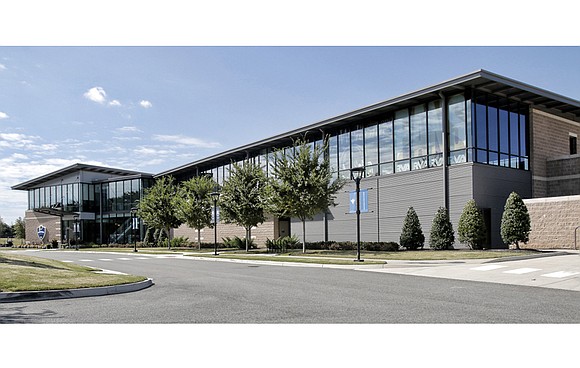 "I will not neglect my fiscal responsibility," she said. "We have already committed to this debt."
That didn't faze Councilman Parker C. Agelasto, 5th District, who has been the leading voice on the council for dismantling the deal now in place between the NFL team and the city's development arm, the EDA, which owns and manages the building.
Mr. Agelasto advocated for delay, noting that the council never had an opportunity to review or vote on the original deal signed by the team, Mayor Jones and the EDA.
The deal, which expires in December 2020, gives the Washington team a veto over sponsorships that were to provide revenue and requires the EDA to pay the team $500,000 a year in cash or city services in exchange for the team locating the camp in the city. The EDA has provided $2.4 million to the team in cash and services since 2013.
"The deal was rushed. The solution should not be rushed as well," Mr. Agelasto said. "We need to take control over this problem project. We cannot just take over the bad debt. We have to take over the whole deal to get this resolved."
Still, Mr. Agelasto mustered only the votes of council members Kim B. Gray, 2nd District, and Reva M. Trammell, 8th District, on the final vote.
Most agreed with council Vice President Cynthia I. Newbille, 7th District, that "this $8.6 million is a current liability" that needed to be dealt with.
Mr. Agelasto has introduced a resolution that seeks to put the council on record in calling on Mayor Stoney and the EDA to negotiate better terms with the team by the July 1 deadline or allow the team to leave when the current agreement expires in 2020.
In recent months, Mayor Stoney promised to gain better terms, but has yet to begin talks. The council will not be involved in these negotiations.
Other council members who voted to approve the city's refinancing plan included Andreas Addison, 1st District; Ellen F. Robertson, 6th District; and Michael J. Jones, 9th District.
Despite the vote, the council is asking City Auditor Lou Lassiter to audit the training camp. Mr. Hilbert, Mr. Agelasto, and Ms. Gray have signed a request from Ms. Larson to make that happen.