Petersburg youths treated to 'Black Panther' courtesy of Trey Songz
3/1/2018, 1:23 a.m.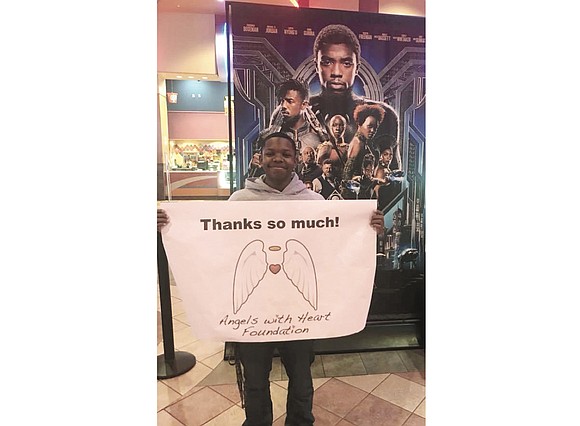 By Ronald E. Carrington
Grammy nominated R&B singer Trey Songz and his Angels with Heart Foundation treated 100 Petersburg youngsters to the smash hit "Black Panther" last week at the movie theater at Southpark Mall Park.
The lucky and happy teens and children are participants in the Petersburg Parks & Leisure Services' Let's Move! after-school program, the Petersburg Boys and Girls Club and the boys and girls basketball teams and the girls softball team from Petersburg High School.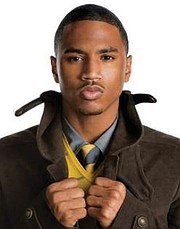 "They saw a 3D version of the film," said Tami Yerby, director of Parks & Leisure Services and Petersburg's volunteerism coordinator. "It was a great experience to see the mesmerized looks on their faces as they saw superheroes on the screen performed by actors that looked like them."
This is not the first time young people have been beneficiaries of Trey Songz's commitment to the community. The Petersburg native, who started Angels with a Heart in 2010, has sponsored sneaker drives during the holiday season, free back-to-school haircuts and makeovers, pizza parties and field trips for youths in the city.
He quietly has been present at salons for kids' makeovers, Ms. Yerby said, gone door-to-door delivering Thanksgiving turkeys to families and performed free concerts to celebrate the high school's accreditation a few years ago.
The foundation also was created to encourage his fan club members, known as "Trey's Angels," to become positive forces in their communities. Fan club members across the country are called upon to give back — through random acts of kindness — by donating their time and efforts to support their respective communities.
Treating Petersburg youngsters to the movie and snacks on Feb. 22 was just his latest random act of kindness, Ms. Yerby said.
The Disney and Marvel Studios' epic film is expected to continue to break box office records in its third week and surpass the $1 billion mark with worldwide ticket sales.