Put Schools First offers $650M plan to modernize city schools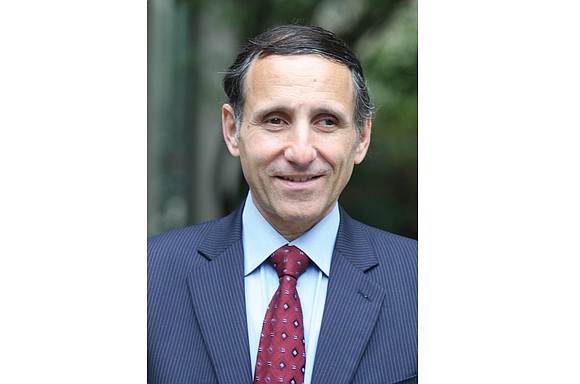 The proposal also calls for revamping city policies that limit borrowing and reduce the ability of the city to tackle the schools problem. Mr. Goldman said those policies have been installed since 2014 with the goal of the city gaining a triple A bond rating, which is the top rating and just a bit better than the city's current AA+ rating. None of the city's self-imposed limits are required by the state constitution or by state law, he said.
"Our leaders have tied their own hands and then lamented that their hands are tied so they can't do anything," Mr. Goldman said. "That has to change if Richmond is going to address this problem. Either we go for a Triple A bond rating or we go for Triple A schools. We can't have both."
Mr. Goldman said the historical record shows that segregationist Harry F. Byrd Sr. pushed policies that allowed Virginia to gain a Triple A bond rating, but at the cost of reduced spending on social services, roads and public education. In Mr. Goldman's view, the city, no matter who is in charge, keeps choosing the Harry Byrd approach to avoid a major project to fix school buildings.
The plan also calls for selling school construction bonds that would spread payments over 30 years, like a home mortgage, rather than 20 years as is now typical of city borrowing. The proposal also calls for eliminating other policies when it comes to the proposed school construction bonds — such as the requirement to repay 60 percent of borrowing within 10 years, which requires more money up front.
By going big, Mr. Goldman said, the city would be justified in hiring architects and engineers to handle the design work in-house rather than paying millions to outside consulting firms.
Getting 19 schools done in seven years would be huge for the city. Richmond has built eight new schools since 1997, including four that were built under former Mayor Dwight C. Jones. However, the School Board has reported that it closed 17 buildings in the same period, although several have been reopened, such as the Summer Hill and Ruffin Road buildings.
Under the meals tax increase proposed by Mayor Stoney and approved by City Council on Feb. 12, four school are expected to be developed during the next five years. The tax increase on prepared foods and restaurant meals is expected to generate about $9 million a year, enough to repay $150 million in new borrowing.
That money is expected to provide funding for a new Elkhardt-Thompson Middle School and to replace Greene, George Mason and Woodville elementary schools, all in the 7th and 9th districts.
That would leave more than 30 buildings that need renovation or replacement. The mayor already has indicated there is little prospect of additional construction until after 2023.
By contrast, the committee plan's first phase would ensure at least one school in each of the nine council districts would be replaced or overhauled, although some districts would get more.
Mr. Goldman confirmed the plan relies in part on obtaining state historic tax credits for the renovation of four schools, Albert Hill, Binford, Franklin Military and Fox Elementary, to reduce city costs.
The plan also indicates the list of schools could be expanded if it becomes possible to use energy savings as a stream of revenue to repay renovation costs, as the state and other school systems have done.
"There could be other savings. For example, the committee has yet to explore savings from solar tax credits if solar energy were used on some or all of the new and renovated buildings," Mr. Goldman said.