No more money for school maintenance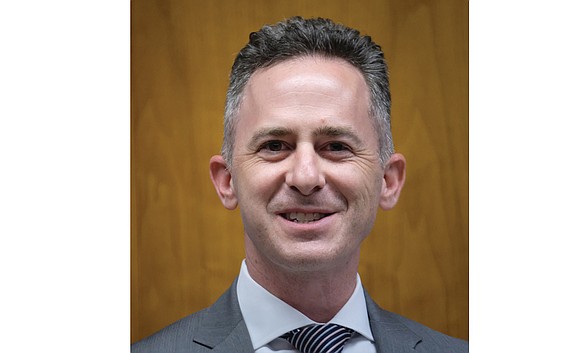 In a report to the School Board on Monday after his effort to lobby the City Council failed, Mr. Kamras stated that RPS is being shortchanged on maintenance because of the city's failure to update its information in a timely fashion.
He pointed to a chart from the mayor's budget detailing the $13.2 million in maintenance money RPS supposedly has. That chart contained a city note stating that "RPS reconciles with our (the city's) financial records once a year in June. Therefore, if they have any encumbrances or expenditures against this account … we are not aware."
In the city's response to a Free Press query, Mr. Brown stated Wednesday, "We stand behind the information that was presented to City Council on March 6 and that is provided in the budget document."
To help ensure both sides have the same numbers, Mr. Brown said he and his staff are working with RPS to improve its reporting of maintenance expenditures to the city.
He also noted that on March 13 and April 5, City Council and the administration sent requests to RPS for updated figures on maintenance spending, but the only response was Mr. Kamras' report on April 27.
"At no time between March 6 and April 26 were we notified by RPS that the figures provided were inconsistent with their records," Mr. Brown stated.
According to Mr. Kamras' figures, RPS has spent $3 million to $9 million a year on school maintenance since July 1, 2016.
During the current year, he reported that the school system already has spent nearly $3.3 million on projects, with another $5.8 million in maintenance dollars being used to pay off the leases on school buses and an outstanding maintenance debt.
RPS still has several other pots of money, but none of it can be used for school maintenance.
For example, the largest pot contains about $14 million that the council provided two years ago to pay for the design and planning of new schools. The city reported that only $9.5 million remained in that fund, another discrepancy.
Mr. Kamras also noted that RPS has about $3.3 million that, under a federal court order, is restricted to paying for ramps, elevators and other items that ensure that school buildings meet the requirements of the Americans with Disabilities Act.
Finally, RPS has $1.2 million in grant funds, generated by the wave of school shootings elsewhere, that the school system can only use for cameras, door locks and other school safety needs.